Coming Soon:
On Saturday 16-12-2017
Dinghy: Winter 9

HW: 11:15 HT: 5.42 Start Line: LSC
All Start: 10:00
On Sunday 17-12-2017
Dinghy: Brass Monkey

HW: 11:54 HT: 5.52 Start Line: LSC
All Start: 10:45
On Saturday 23-12-2017
2017 Christmas Party
On Saturday 23-12-2017
Christmas Sing-a-long 7:30 Saturday 23rd December 2017

Note that the bar is normally open
Friday 8-11 & Sunday 12-4
unless otherwise stated.
"Well done for another fantastic Childrens Christmas Party at LSC!
Thanks to everyone who brought their children and provided food for the feast. A big thanks to Terry the Magician for the entertainment. And a massive thanks to Commodore Dave, Linda, Sylvie, Mike, Georgie, Ted, Marilyn, Brian and Janet for getting everything ready. Not forgetting Santa and his spectacular entrance, his Elf and all the other helpers. Well done for making it a great success and for all the presents. The children loved it!!!"
Paul Knight (Entertainment)
Leigh on Sea Sailing Club
The Brass Monkey Trophy 2017

The 2017 end of season Brass Monkey Race will be sailed as:

Sunday 17th December 2017
All-in Start at 10:45
HW 11:54

ALL BOATS intending to race MUST complete an entry form and pay the entry fee of £5. Entries can be made on the day from 09:00 in the upstairs saloon, or by email to


with cash on the day.
A briefing will be held in the LSC Upper Saloon at about 09:15.


Start from the LSC club race box – East Racks – with an orange buoy to mark the outer end of the start line.


The course will be around 3No orange inflatable marks, Course A, start to west & marks to PORT, Course B start east & marks to Starboard.


Boats MUST pass inside, to the north of the Inner Distance Mark, a pole with a red top mark south of the race box, on each round.


The finish will be approximately 1 hour to 1 hour 30 mins after the start.


The finish line is between the race hut flag pole and the Inner Distance Mark.


After the 'shorten course flag 'S' has been flown all boats will finish as they cross the finish line. The results of the race will be decided on an average corrected time per lap basis.


The prize giving will take place in the LSC Upper Saloon after racing at about 15:00.


Thanks Steve Corbet



Thursday 21st December - Closed.
Friday 22nd December 8 - 11pm.
Saturday 23rd December Christmas Carols for 7:30 for 8pm, followed by the Xmas party till 11pm.
Sunday 24th December Christmas Eve 12 - 11pm - Wot all day!!!!!.
Monday 25th December Christmas Day 12 - 2pm. Get away from the kids, wife, husband, partner for a few hours! Loyal Toast at 1pm.
Tuesday 26th December Bank Holiday Boxing Day 12 - 3pm
Wednesday 27th December - Closed.
Thursday 28th December - Closed.
Friday 29th December 8 - 11pm.
Saturday 30th December - Closed.
Sunday 31st December 12 - 4pm then 8pm - 1am. New Years Eve Party in the clubhouse, upper saloon. See the new year in to some great music and start the year with a bang!
Monday 1st January New Years Day 12 - 4pm.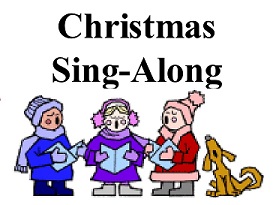 Christmas sing-a-long in the lower saloon around the fire with live music accompaniment.
All welcome and free entry. Get your Christmas started.
Please arrive at 19:30 and get yourself settled for an 8:00 start to an evening of entertainment that's simply irresistible fun. The bar will be open before, during and after.
Saturday 23rd December Christmas Party.
Following immediately on from the carol singing LSC presents the 2017 Christmas Party

Everyone is welcome.
Contact: the commodore for further details.
The club will be running a "mock protest" evening on Friday December 8th at 20:00. The purpose is to have a look at the rules and process around the protest procedure. We will take a couple of "incidents" from this year and go through an abbreviated protest committee with them. The forms will be scanned and projected on a screen for all to see. Hopefully this will be fun and educational. All racing sailors and aspiring racers welcome, no booking required.