Supported by National Solo Class Association
Open to all Solo Class Dinghies
PLEASE complete the attached entry form and send to the Sailing Secretary
Thank you
Steve Corbet #SailingSecretary
This email address is being protected from spambots. You need JavaScript enabled to view it.
Good Friday 15th April 12 to 4 and 8 to 11
Easter Sunday 16th April 12 to 4
Easter Monday 17th April 12 to 4
All,
Please note that the changed sailing instructions:
Courses 1&2 start W-E
Courses 3&4 start E-W
Thank you
Steve Corbet #SailingSecretary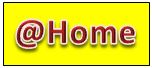 It's the Leigh Sailing Club "At Home" on Sunday 20th March 2022 incorporating the Commodores Cocktail Party.
It would be really good to see as many of you there as possible from 12:00 - 16:00.
Other clubs members are welcome and special guests are expected to arrive at 12:15.
Blazer and club tie for the gents and 'posh' frocks or similar for the ladies are the order of the day and there's a free buffet.
- see you there.
Brum found some keys on the ramp on Sunday. A chubb and 2 old looking yale, they were on a broken ring.
I have left them on the coat hooks in the upper saloon
Many thanks
Pip
Cruiser lift in 2022 takes place on Thursday 14 April and Good Friday 15 April starting at 6.30 am.
High tides 11.58am and 12.38pm.
Regrettably, the prom will have to be closed for parking on both days until all operations are finished.