30th March 2019 - 19:30 for 20:00
Menu:
Tomato soup with roll
Steak & ale pie (S) Chicken, ham & leek pie (C), or Vegetable Pie (V)
Gateaux with cream
Coffee & mint chocolate
Price £12 per head - Limited to 50 guests
Gentlemen - Blazers or Jackets please
Payment to be made in full on the night
For further info, contact Mark Emmerson
We're looking for volunteers to help give the club house a bit of a tidy up. There'll be a list of jobs up on the board on the platform, just write your name down for something you can help with.
If you have a tool box, please bring it. If not, there's other jobs to do as well.
Sat 09 March 9am-12pm
Sun 10 March 9am-12pm
[ Top ]
Leigh on Sea Sailing Club; Solo AGM 10th March 2019, 11:00

1 Apologies for Absence
2 Matters Arising & Approval of 2018 LSC Solo AGM Minutes
3 Class Captain's Report
4 Election of Class Captain
5 LSC Solo Constitution
6 NSCA Vintage Championship 18th May 2019 (boat numbers up to and including 4201)
7 LSC SOLO Open Meeting 19th May 2019
8 Training/Mentoring Session
9 Solo Pimping
10 Presentation of the Sweeney Trumpet
11 AOB
[ Top ]
We will be having a racing rules session on Friday March 22nd at 20:00. The new 2019 courses will also be briefly covered. If you have any good incidents from 2018 that we could subject to a mock-protest, please let me know. John Charles
[ Top ]
Our very own Graham Dent will be signing copies of his new book, Goldsmith of Grays, in the upper saloon between 1 and 3pm on Sunday 24th February.
Find out more about the history of a local shipping company, Goldsmiths, who operated the largest fleet of sailing barges on the south and east coast from the mid 1800's for over 100 years.
[ Top ]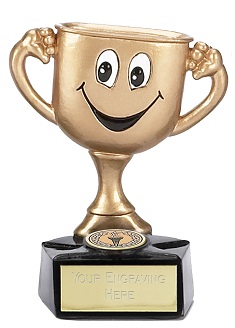 Tim's famous curry and 'creative' prizes for those who might have had a mishap last season.
Who knows who the lucky victims recipients will be!?
SATURDAY 23rd FEBRUARY 2019
7.30 FOR 8.00pm
ADULTS £8.00
CHILDREN UNDER 14 £4.00
LIST IN THE CLUBHOUSE
[ Top ]
There's a rack working party on Sunday 24th February commencing at 9:30am.
If you can spare some time please come down and help out. The more there are the easier it will be!
Tim Wright
[ Top ]