There is a rack working party on Sunday Feb 2nd meeting at 09:30. This is for storm damage repairs to the East rack slipway. Please bring your wellington boots.
[ Top ]
The 2019 Cruiser Race Results are:.
Stangate Creek 2019 - Stangate Hook
1st Naiad M Emmerson
2nd Eostre T Lewis-Cox Cockham Woods 2019 - Cockham Woods Cup (New Cup 2019)
1st Naiad M Emmerson
2nd Janine D Braun
3rd Impulse E Bond Harty Ferry 2019 - Frank Hann Trophy
1st Calluna N Hann
2nd Nimrod G Hull
3rd Janine D Braun Estuary Race 2019 - Perren Cup
1st Janine D Braun
2nd Naiad M Emmerson
Queenborough Race 2019 - Queenborough Cup (New Cup 2019)
1st Gentle Nimbus Dave Smith
Nore Race 2019 - Basil Emmerson Memorial Cup (New Cup 2019)
1st LSC Cruiser Janine D Braun
Mark Emmerson
The list that follows are the members who have won a prize and or trophy for placing in first, second or third on one of the race series or special one off trophy races during the 2019 dinghy racing season. List is in no special order. We hope that as many as possible will attend the prize giving on Saturday 1st February at 20:30.
Harry Wright & crew, Charlie Baynes, Phil Dowsett & crew, Jonathan Moore, Matt Tothill, Tony Handfield, Cass Monk, Mike Jenkins & Crew, Nick Hann, Rodger Smith, Colin Walker, Russell Tredgett, Mark Emmerson, Tim Wright & Crew, Steve Corbet & crew, Rob Tothill, John Charles
Steve Corbet
[ Top ]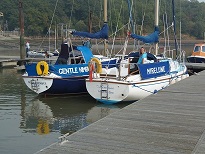 Plan ahead for the coming season at the Cruiser Class AGM on Friday 7th February at 8:00PM. Race dates for the 2020 season are attached..
[ Top ]
As a club we rely on our members to volunteer for a number of jobs that need to be done so that we function as a sailing club – one of the important jobs for dinghy racing is that of the Race Officer – no Race Officer – no racing. So that we can demystify the Race Officer's job we will be holding a preseason training session. First we will hold a session in the warm and comfort of the club on Friday 20th March starting at 19:30 when we will run through all the basics of running dinghy racing at Leigh on Sea. Second will be a more hands on session in the race hut on morning of Saturday 21st March or Sunday 22nd March – depending on the weather 10:00 to 12:00.
The sessions are intended as a refresher for those members who have run races and as an introduction to the duties for members who are able to offer their services but need training before joining an experienced RO in the hut as an assistant and later to take on the full RO duty role.
The sessions will be run by experienced club RO's and are suitable for all ages and experiences or lack of experiences. PLEASE try to come along and get involved in race management – it will help you when you go racing in your own boat as you will understand what is going on in the race box.
Steve Corbet
Sailing Secretary
[ Top ]
Our annual LSC New Year Party kicks off at 8pm with punch and party tunes.
Great music to dance the night away.
Free for members and guests.
Dress code - suitable for dancing!
We will have hot/not party food to keep us going mid-evening so please bring along a little of what you hope to find.
[ Top ]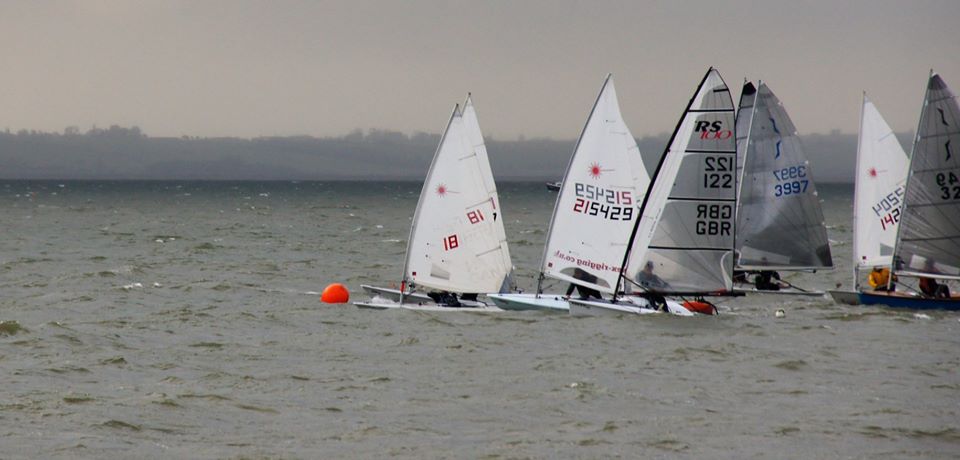 A grey damp windy morning greeted the 24 boats that planned to race in the 2019 Leigh on Sea SC Brass Monkey Trophy race on Boxing Day. As usual for Leigh on Sea on arrival to rig there was no indication about the sea state as the tide had no covered the mud, there was a brisk South Easterly keeping the club burgee flying at the mast head. Once the fleet was afloat and the support boats had laid the course after a short spell under the AP flag the starting sequence was under way. One Laser managed to break his mast before the start and one other boat decided that the gusts which were in upper 20's were more than they fancied in the cold, so the remaining 22 boats started cleanly with the flood tide keeping them back from the line.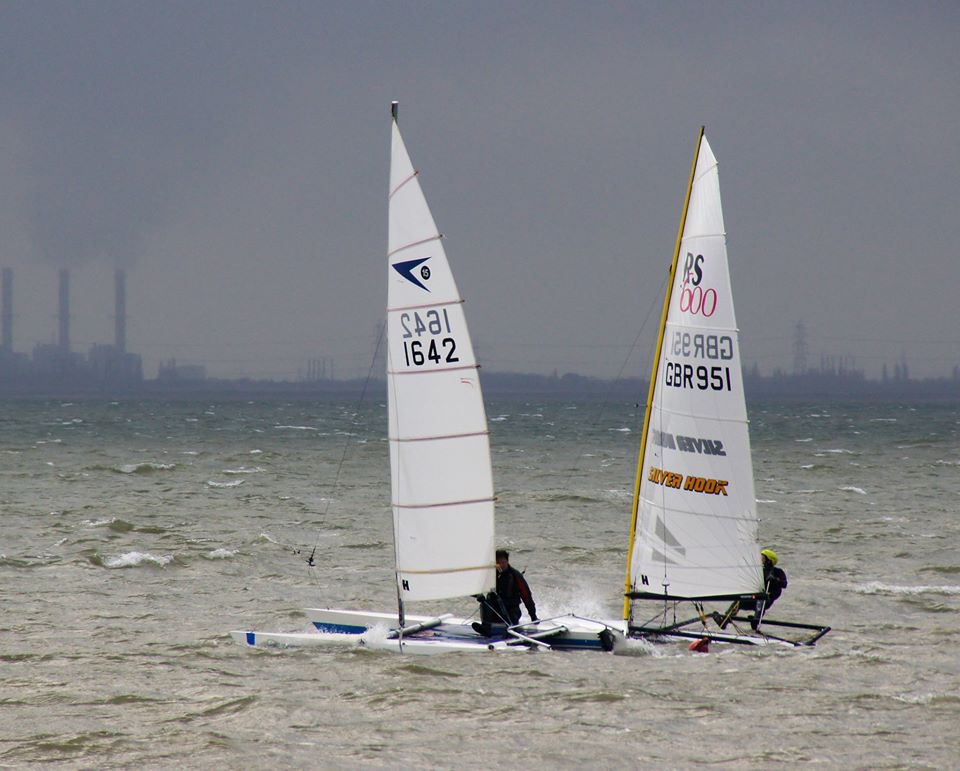 The Sprint 15 cat of Darren Fitchew set off at a brisk pace quickly moving through the fleet to take the lead followed by the RS 600 of Mike Izatt – both helms being past winners of the Brass Monkeys which sit on the trophy. The fleet rapidly spread out as some helms found the steep seas produced by the SE wind difficult to sail through. The leaders were soon lapping the slower boats and after just under the hour the race team finished the leaders on 5 rounds. The bulk of the fleet managed to complete 4 rounds with a few stragglers only managing 3 rounds after one or two swims. A particularly strong squall hit some of the boats after they had finished and at least 4 boats capsized on their way back to the slipway.
Hot showers were the order of the day followed by hot mulled wine and nibbles in the club house before the prize giving.