Leigh Sailing Club is hosting the annual prize giving and social evening on Saturday 26th January 2019, 8-11pm to celebrate the clubs achievers for 2018.
Everyone is welcome! So please come down to the club and join in the celebrations with those who have won a prize during last years sailing season. It might even give you an idea or two about which trophies you want to try and win this year!!!. Should be a great night!
[ Top ]
We are also pleased to announce that the club will also be open on New Years Day from 12 to 2:30pm.
Happy New and good sailing for 2019. Pip
[ Top ]
Christmas Eve Monday 24 December 4 – 11 pm. But don't stay too late as Santa is on his way!
Christmas Day Tuesday 25 December 12 – 2 pm. Get away from the kids/wife/husband/partner for a few hours! Loyal Toast at 1pm.
Boxing Day Wednesday 26 December 12 – 4 pm. Brass Monkey 1:30pm. If it's busy we may need a bit of help behind the bar.
Friday 28 December 8 – 11 pm Note unusual hours!
Sunday 30 December 12 – 4 pm Note unusual hours!
New Years Eve Monday 31 December 8 pm – 1 am. Party in the clubhouse, upper saloon. See the new year with some great company and start the year with a bang!
New Years Day Tuesday 1 January 2019 12 – 2:30 pm.
[ Top ]
The 2018 Leigh-on-Sea Sailing Club Brass Monkey race took place on Boxing Day as is the tradition. The trophy with its three brass monkeys had at some time unfortunately lost the engraved plaque with the winner's names which extended back to 1966. By searching through club records most of the names could be found but a few were still missing. The National Maritime Museum Cornwall was approached and the volunteers there searched through their archive of "Yachts and Yachting" magazines and thankfully were able to fill in most of the remaining spaces. The club happily now has an historical record that includes world champions and Olympians.
The 2018 race attracted 21 boats, 12 from the home club and 10 visitors made the trip to Leigh for the Boxing Day race, unfortunately the wind didn't get the message that the racers wanted it to blow. Some of the fleet managed to find a little wind or rock and rolled their way to the start line, some paddled and others were towed by the support boats. The RO set a tight course and set the fleet away with a 20-minute delay on the planned start time. With the little wind there was most of the fleet struggled to get moving on the reach towards the first mark. The race was led by Mike Izatt in his RS600 showing that even in less than 5 knots of wind the RS600 could sail quickly!! Once on the beat to mark 2 Mike Izatt extended his lead followed by G Clark in a Solo, D Renell in an RS Vario and Charlie Baynes in another Solo. The places remained unchanged to the finish of the race which at times saw the fleet come to a complete stop when the light breeze died completely leave rafts of boats on different tacks or gybes drifting on the tide. Four boats retired finding the conditions too frustrating, but the remainder all manged to complete 2 laps of the course.
Racing at Leigh on Sea now takes a Winter break until the start of the Spring Series on Saturday 6th April 2019. The next Brass-Monkey Trophy Race will be on Boxing Day (26th Dec) 2019 with a start at 11:15 – hoping for more wind next year.
Steve Corbet
photographs are by Carole Charles
[ Top ]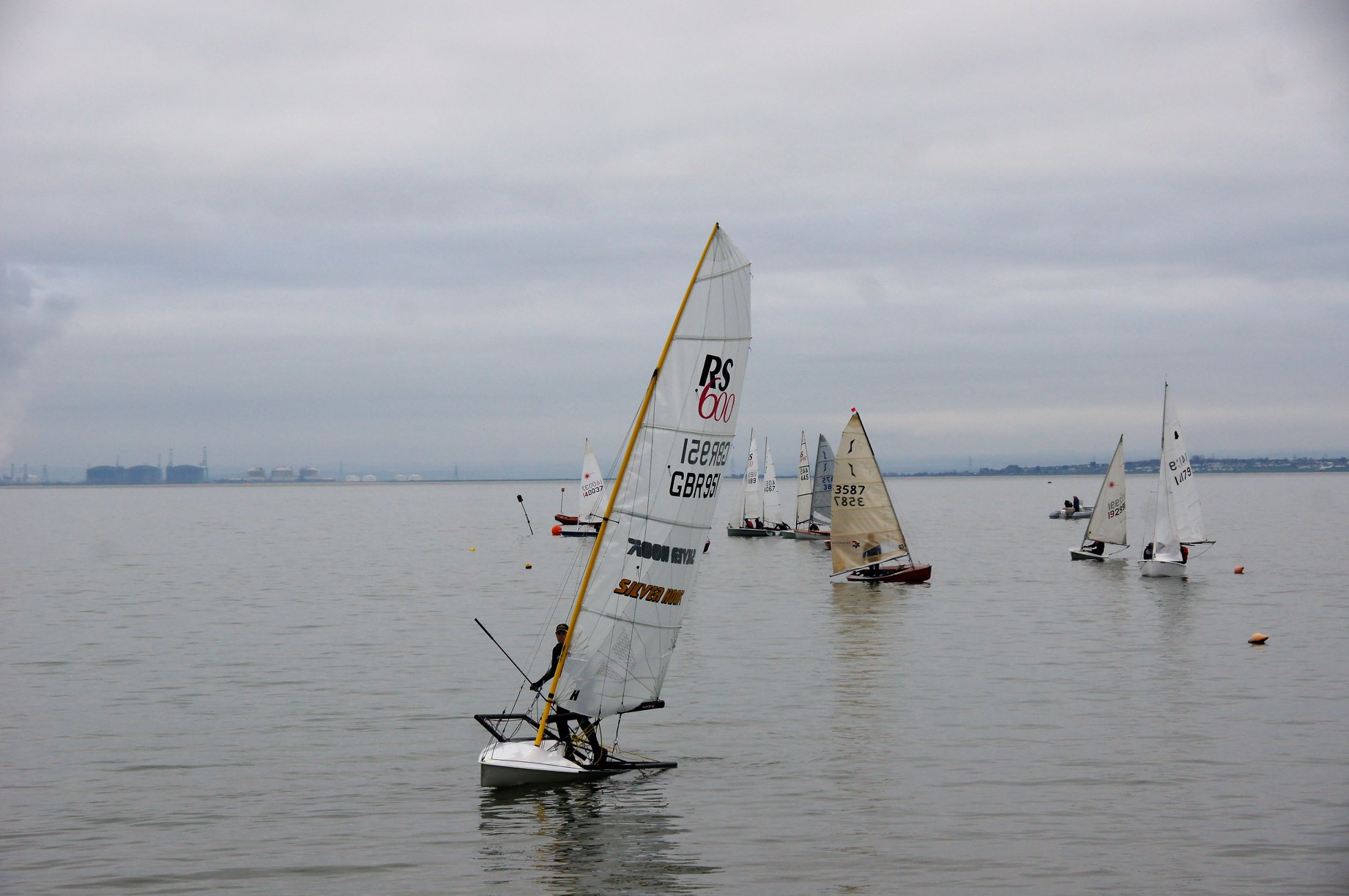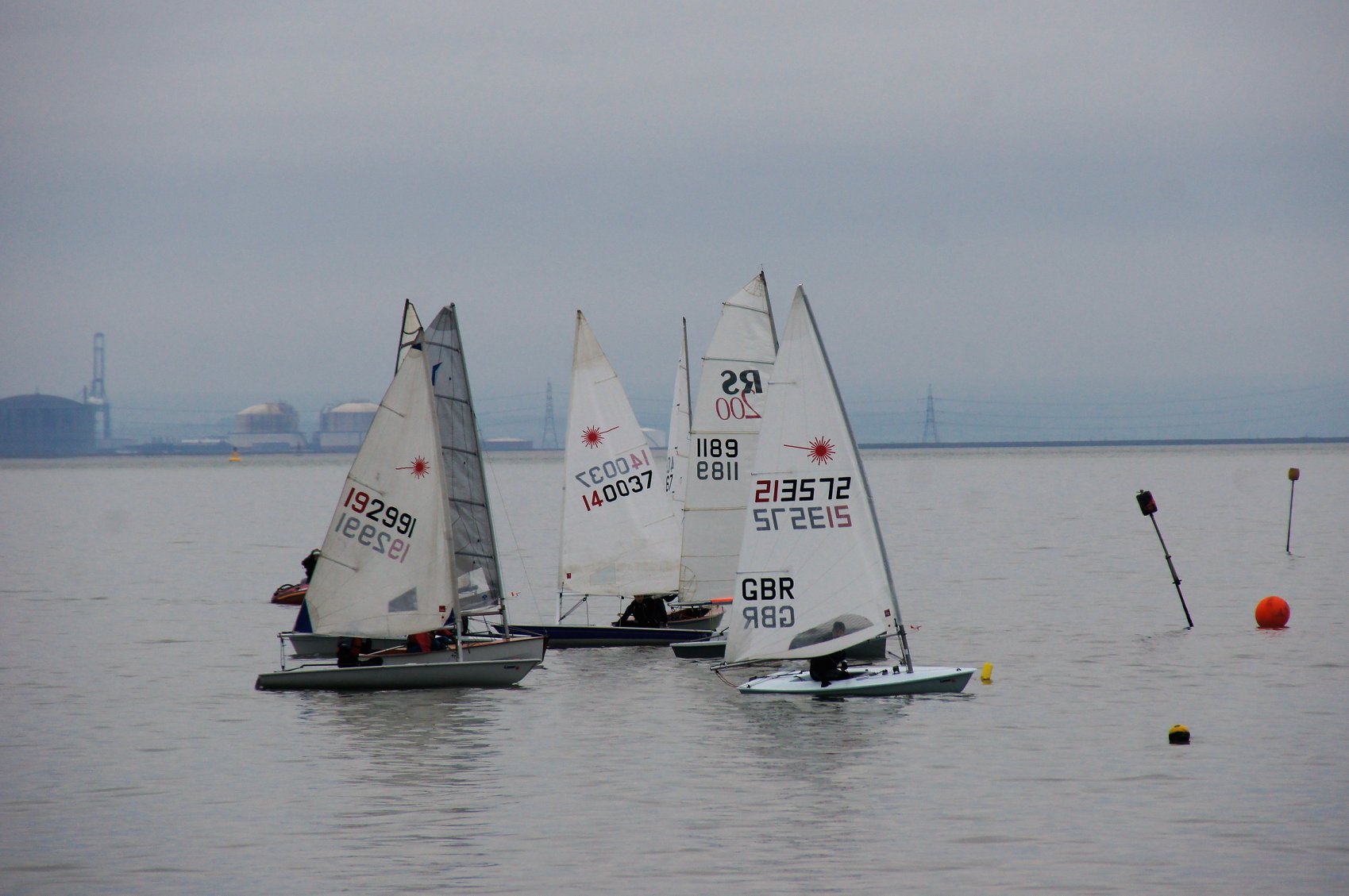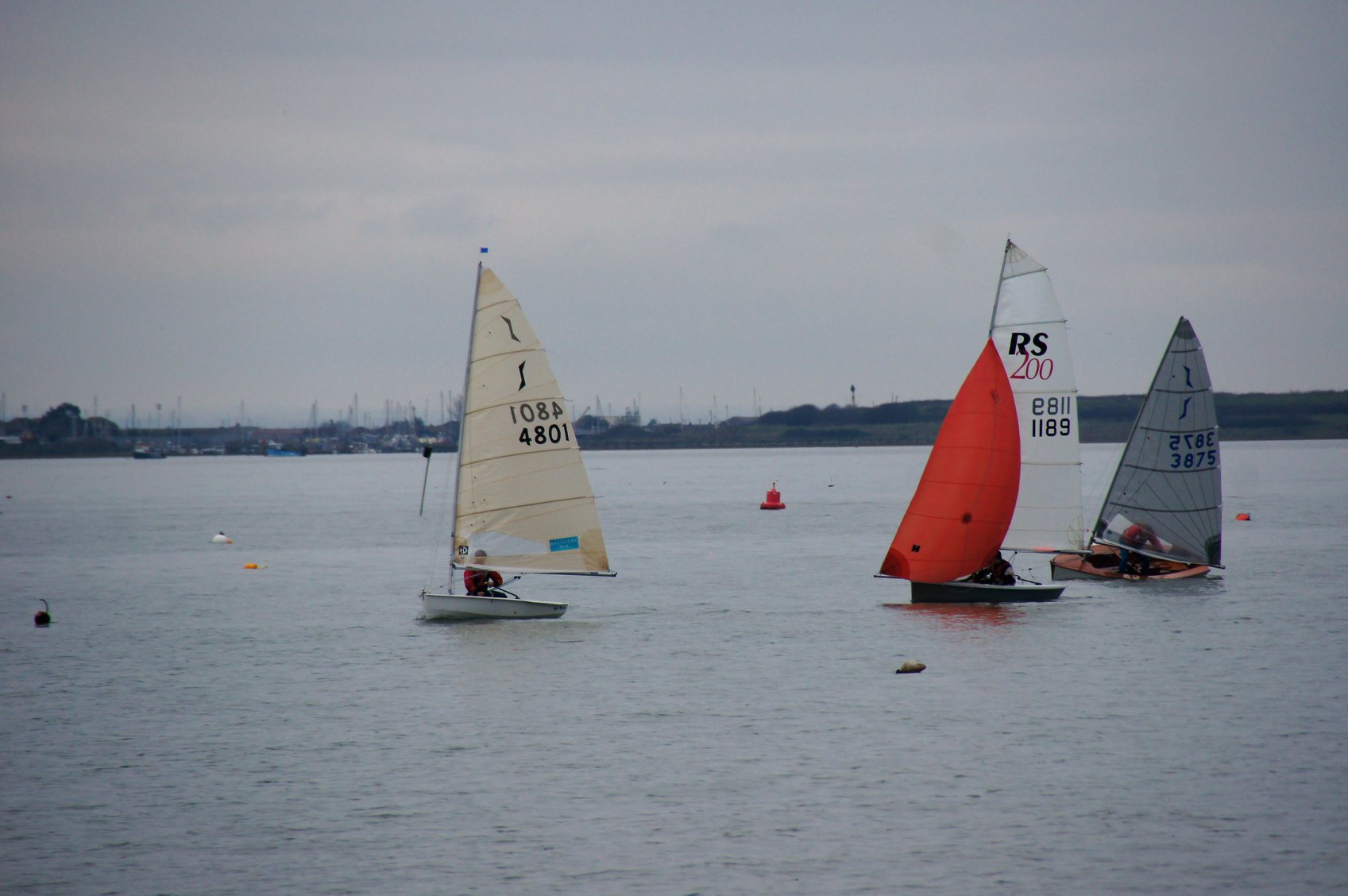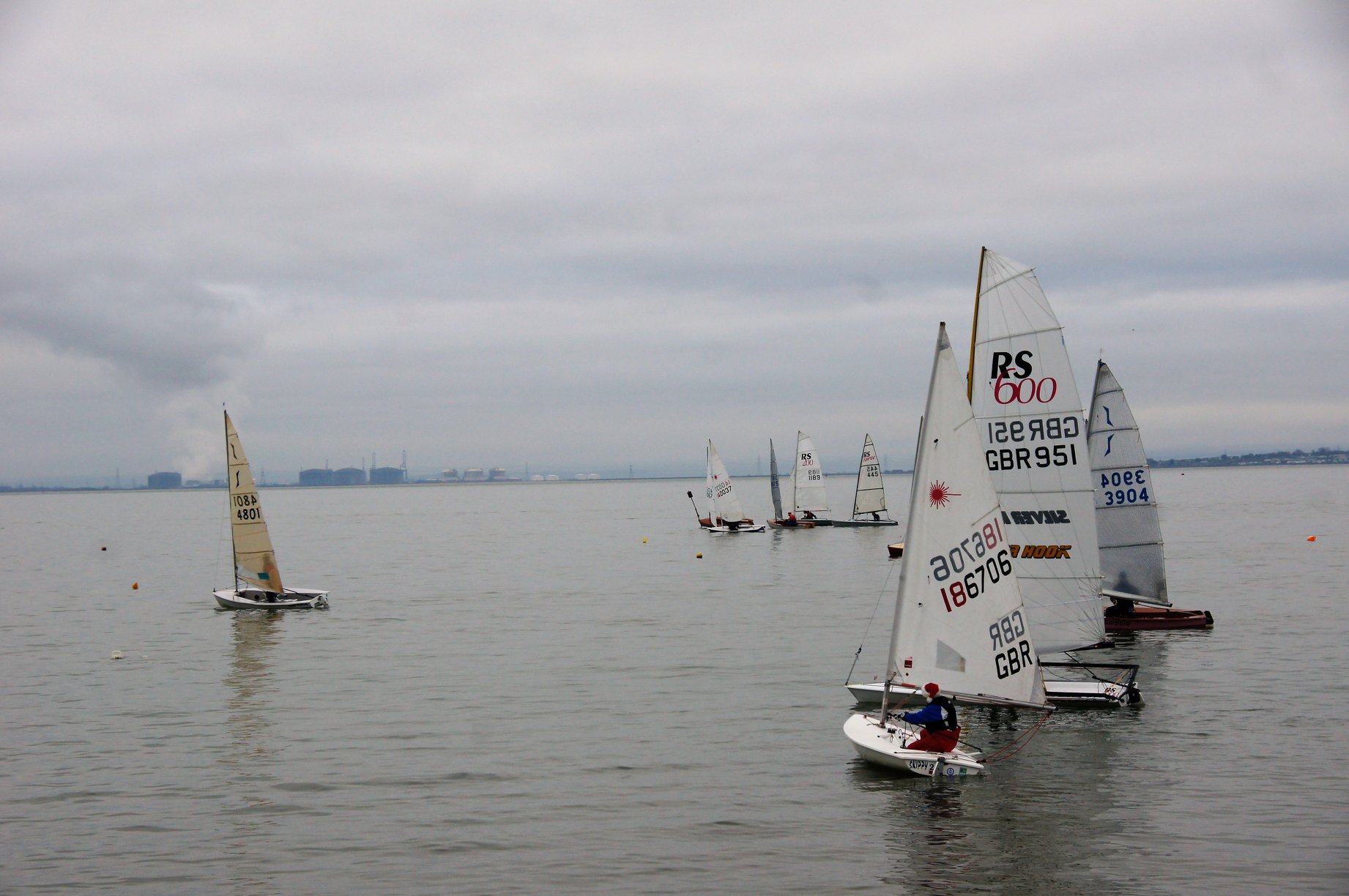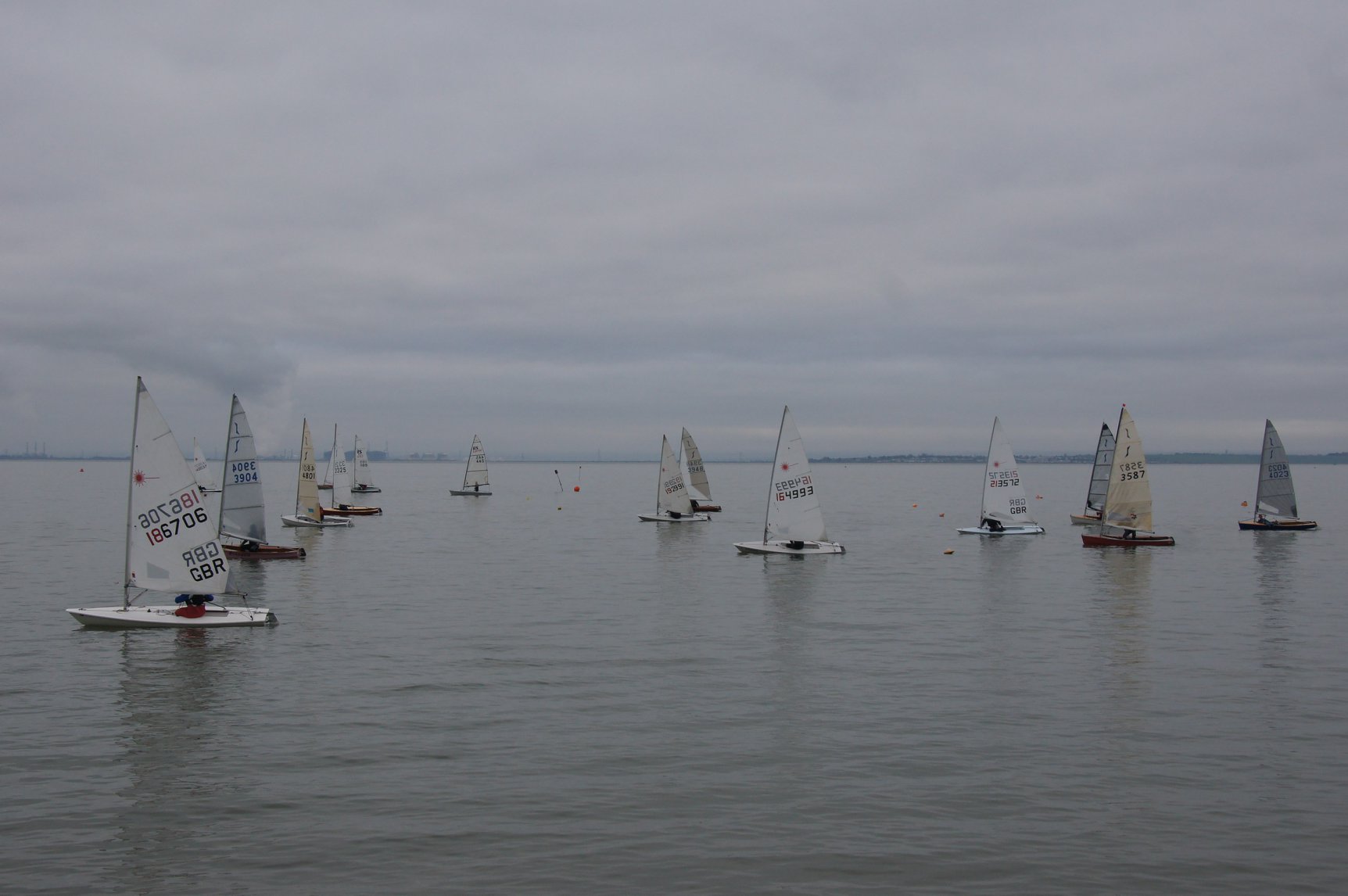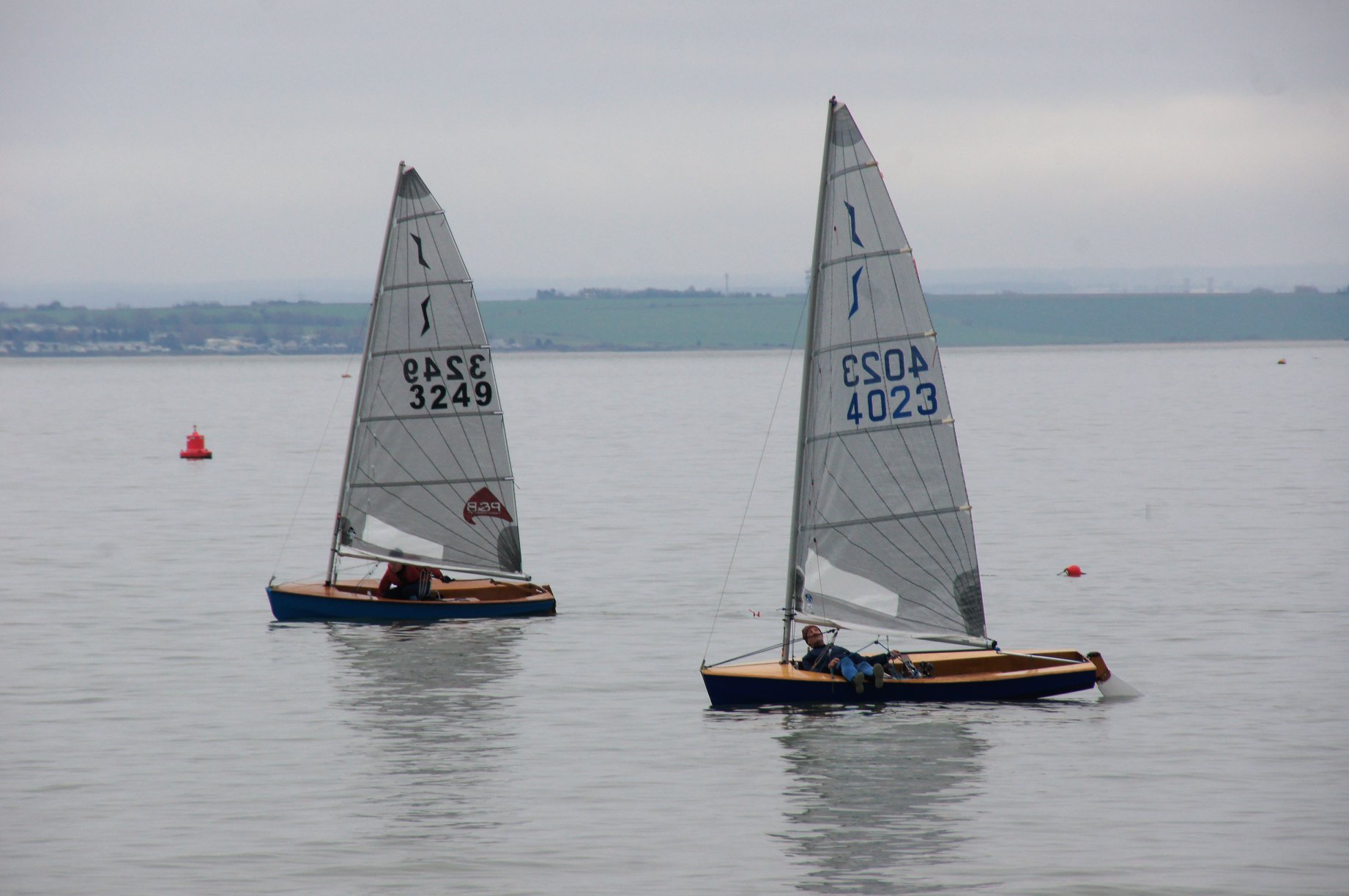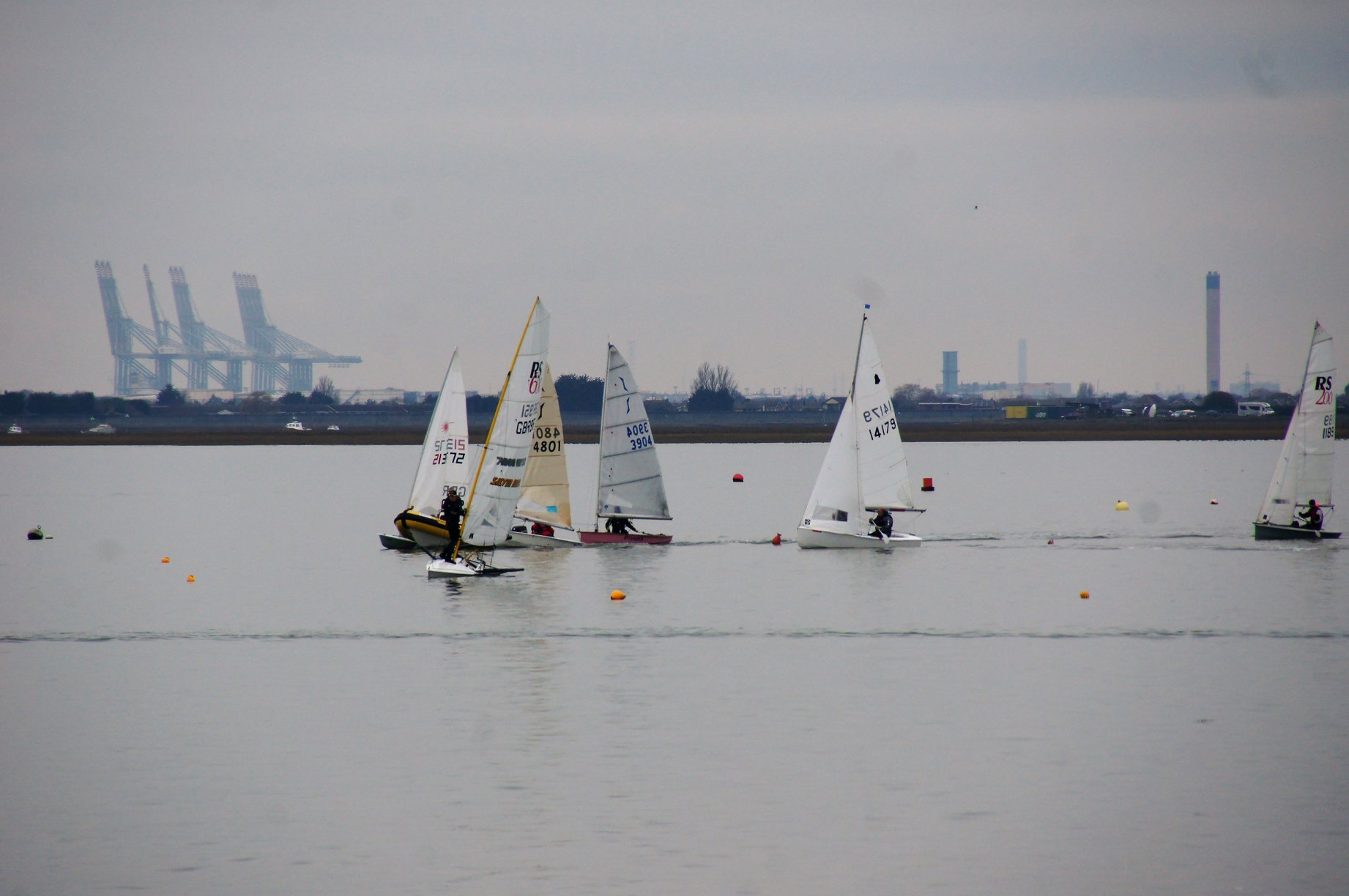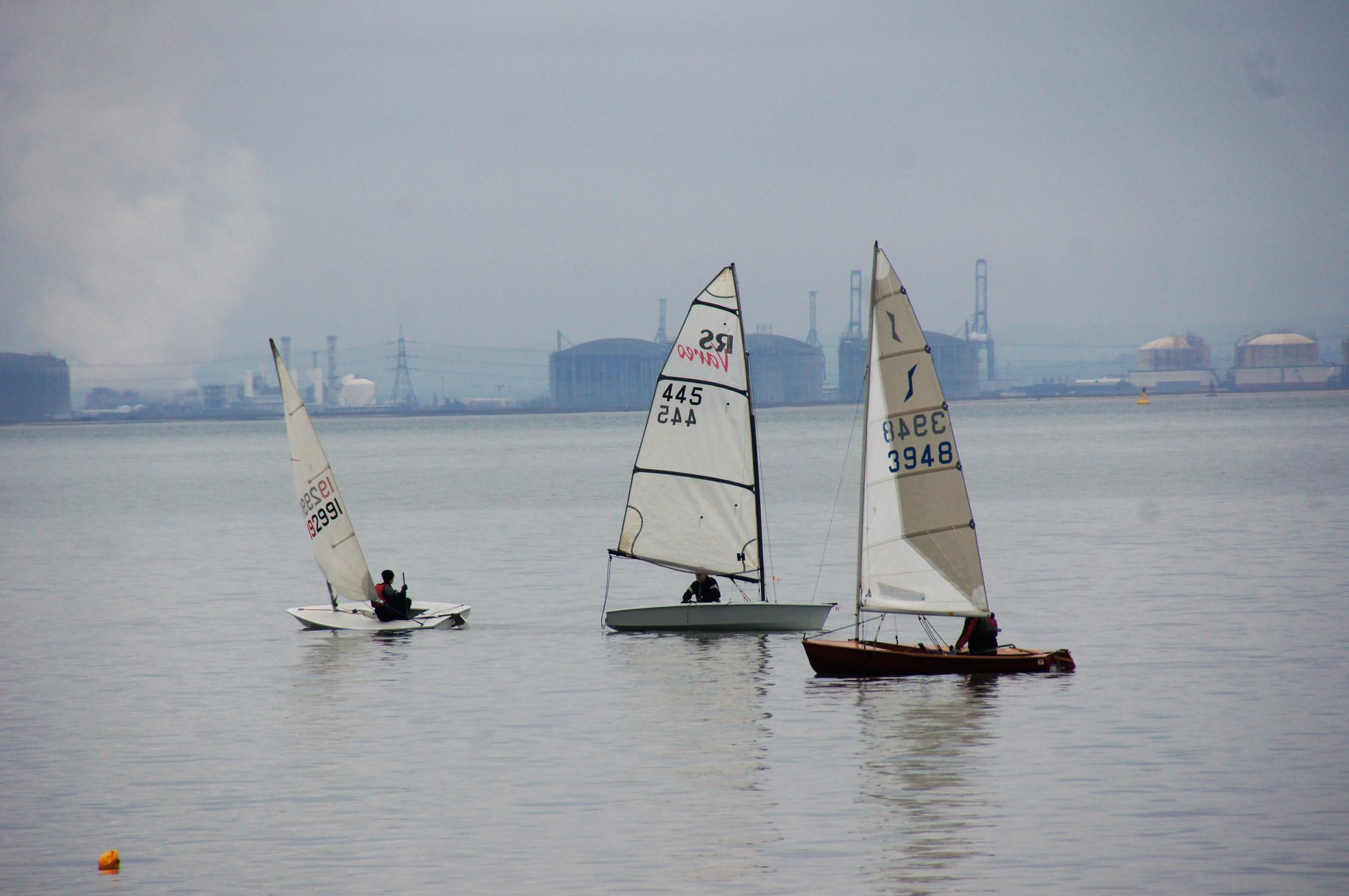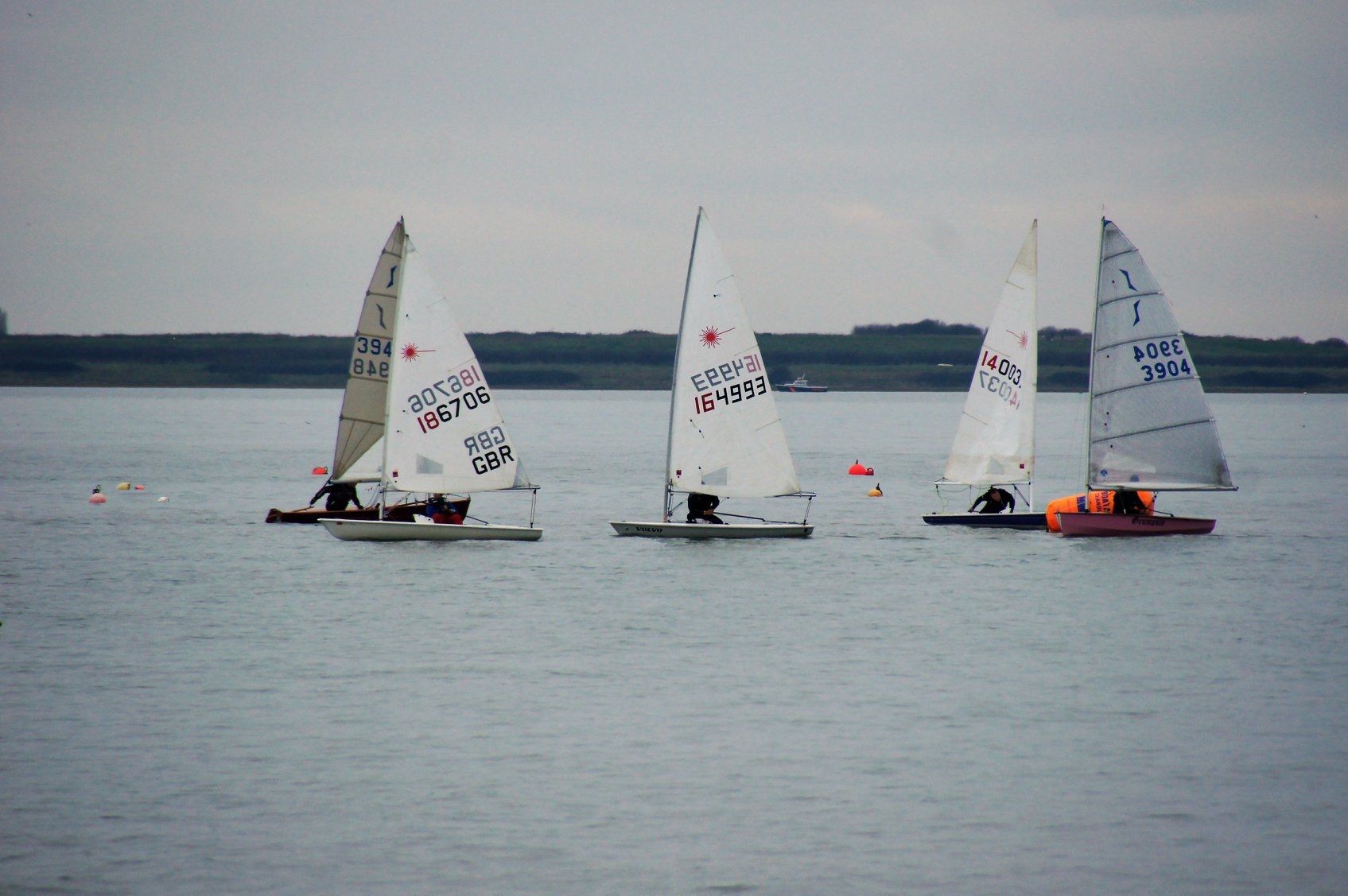 [ Top ]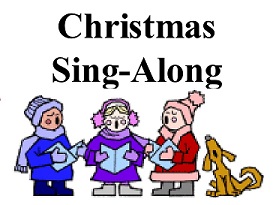 Christmas sing-a-long in the lower saloon around the fire with live music accompaniment.
All welcome and free entry. Get your Christmas started.
Apparently there will be mulled wine and mince pies on offer.
Please arrive at 19:30 and get yourself settled for an 8:00 start to an evening of entertainment that's simply irresistible fun. The bar will be open before, during and after.
[ Top ]
Wednesday 26th December 2018

All-in Start 13:30 Briefing 12:15

Prize giving & food in club after racing

Entry £10 per boat

Please enter before the day using the online entry form or on the day.

Return entries to Steve Corbet –

This email address is being protected from spambots. You need JavaScript enabled to view it.
[ Top ]
The children's Christmas party will be from 2:30 to 5pm on 15th December 2018 at the clubhouse.
The afternoon will start with magician and entertainer "Marko Sparko", who will begin his show at 3 p.m.
This will be followed by some party food for the children and we hope that Santa will make an appearance to hand out presents!
This event is entirely FREE for our members and their children or close family. In order to buy presents, our elves need to know who is coming, so please can you USE THE LIST by the bar or email This email address is being protected from spambots. You need JavaScript enabled to view it. with your name, name and ages of children you are bringing.
If possible could parents with attending children please contribute by bringing some food for the afternoon buffet meal (sandwiches, crisps, sausage rolls etc. or something more exotic!).
Hope to see lots of you there!.
[ Top ]