Coming Soon:
On Saturday 21-04-2018
Dinghy: EOD Spring 1

HW: 17:06 HT: 5.40 Start Line: EYC
EOD: 16:00
On Friday 27-04-2018
Historical Sailing Filmshow 27th April 2018

Note that the bar is normally open
Friday 8-11 & Sunday 12-4
unless otherwise stated.
Our near neighbours had a visit from the local walk in thief over the bank holiday weekend and members are reminded not to leave any valuables in the changing rooms and to be alert for any strangers on the club premises.
Please ensure that doors close behind them at all times. The main front door, two white doors at either end of the platform and the changing room doors should be retained by their latch (not deadlocked) at all times. If you are the last person to leave it is your responsibility to make sure all the doors (including the balcony door), birdcage gates and the prom gate is locked.
The Club does not assume responsibility for any lost or stolen personal property so please keep all personal property under observation or secured in a locked locker. If you do become the victim of a theft, immediately report it to a member of the committee.
Thieves are again targeting credit cards, cash, phones, cameras, and other electronic equipment in particular. Please pass the word around and make it your business to keep the club safe and secure.
The club is running a Solo Open Meeting and Eastern Area Championship on Saturday 24th June 2017.
Entries before the 24th June would be very welcome to help us with planning for the event.
CAR PARKING
Club members are requested that they DO NOT park their cars on the Prom on Saturday 24th June to allow maximum space for visiting boats attending the Championship.
Thank You for you Co-operation
Steve Corbet (Sailing Secretary)
I have a lot of past copies of Cockleshell Magazines and was wondering if there is anyone in the club who would be interested in having them.
There is one solitary one dated 1967!
Then there is a run of them starting in 1973 through to 2007 with one or two missing such as 1976, 1998 and 2002. I have no idea why they are missing and it maybe that they will turn up at some stage.
I am trying to have a bit of a sort out and just cannot bring myself to just throw them away if there is someone who would like to look at them.
Susan Hall
CCS Harty Ferry Race 6th May 2017
Cruise to Chatham Marina 20th -21st May 2017
Cruise to Ramsgate 27th-29th May 2017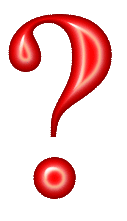 Start time 9 p.m. prompt.
Come earlier to get your brain into gear. Entry is free, but bring some pound coins for a special prize question and nibbles to keep your brain going.
Teams to consist of a maximum of 6 people over the age of 16 (you can have 20 kids on your team if you like!). Members are free to invite guests along, but must sign them in.
All drinks and some snacks, can be purchased at our reasonably priced bar!
Teams need to be registered by Thursday 18th May at the latest. Please contact Paul Knight via the contacts page to register your teams, either using your name or team name, or for further details.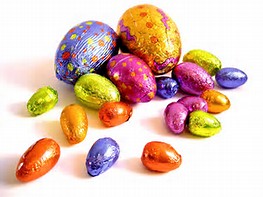 CHILDREN'S EASTER EGG HUNT EASTER SUNDAY 16TH APRIL 2017
Announcing the ever-popular children's Easter hunt at our splendid club house. Family fun abounds as Leigh Sailing Club throws open the doors and gates on this first Bank Holiday of the year to our members' children.
Seek out the brightly coloured "Easter egg" cards which will be hidden within the clubhouse and can be redeemed against an Easter Egg once you've tracked down the Easter Bunny (Dave our Commodore!).
Open to children of all ages. No adults without a child!
Starts promptly at noon before the heat of the sun has time to melt all the eggs!
Please support the raffle which provides eggs for the children.
LSC Cruiser Supper & Grand Swindle Menu.

Starters:
Brussels pate, melba toast and green salad.
Vegetarian option:
Honeydew melon boat and green salad .
*****************************
Main:
Steak and ale pie.
Creamed potatoes, peas and carrots served with onion gravy.
Vegetarian option:
Vintage cheddar and onion quiche, creamed potatoes peas and carrots served with onion gravy.
*****************************
Dessert:
Bramley apple crumble served with vanilla ice cream
*****************************


Your chance to win some "fantastic" prizes on this annual cruiser supper extravaganza.
You need only bring yourselves, £10 per person and several top quality prizes to contribute to the legendary 'GRAND SWINDLE' raffle. You may also need to buy some raffle tickets on the night too please.

We will be starting at 7.15 for 7.45pm. The list will be going up on the notice board soon and is limited to 60 persons.

For further details contact:
Ted Lewis Cox, Mike McLaughlin, Or myself Ian Burtonshaw (Cruiser captain)