Coming Soon.
On Saturday 24-08-2019
Cruiser2019#: Cruise to Brightlingsea
Contact: Ted Lewis Cox
HW: 06:33 HT: 4.8 Start Line: LSC


Note that the bar is normally open
Friday 8-11 & Sunday 12-4
unless otherwise stated.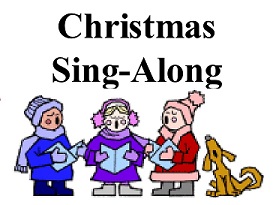 Christmas sing-a-long in the lower saloon around the fire with live music accompaniment.
All welcome and free entry. Get your Christmas started.
Apparently there will be mulled wine and mince pies on offer.
Please arrive at 19:30 and get yourself settled for an 8:00 start to an evening of entertainment that's simply irresistible fun. The bar will be open before, during and after.
[ Top ]
Wednesday 26th December 2018

All-in Start 13:30 Briefing 12:15

Prize giving & food in club after racing

Entry £10 per boat

Please enter before the day using the online entry form or on the day.

Return entries to Steve Corbet –

This email address is being protected from spambots. You need JavaScript enabled to view it.
[ Top ]
The children's Christmas party will be from 2:30 to 5pm on 15th December 2018 at the clubhouse.
The afternoon will start with magician and entertainer "Marko Sparko", who will begin his show at 3 p.m.
This will be followed by some party food for the children and we hope that Santa will make an appearance to hand out presents!
This event is entirely FREE for our members and their children or close family. In order to buy presents, our elves need to know who is coming, so please can you USE THE LIST by the bar or email This email address is being protected from spambots. You need JavaScript enabled to view it. with your name, name and ages of children you are bringing.
If possible could parents with attending children please contribute by bringing some food for the afternoon buffet meal (sandwiches, crisps, sausage rolls etc. or something more exotic!).
Hope to see lots of you there!.
[ Top ]
Ian Johnson MBE, a past member of LSC, passed away recently after suffering heart failure.
Ian was Group Scout Leader of the 3rd Chalkwell Bay Sea Scouts and well known to many of our club members.
The funeral will take place at Leigh Wesley Methodist Church, Leigh-on-Sea on Thursday 10th January2019 at 12:30pm
[ Top ]
It has suggested that we run another racing rules session. Last year we used "mock protests" as examples of both racing incidents and the protest process. If anyone has had anything suitable, could they write it up on a protest form and send to me? Alternatively, perhaps our rule observance is now perfect..... If there are no incidents, perhaps something on rule 42?
John Charles
This email address is being protected from spambots. You need JavaScript enabled to view it.
The EYC have invited members of the LSC to a craft fair on the Wilton on Saturday. It starts at noon and there will be tea, cake, toasties and a bar. Please come along and bring friends.
[ Top ]
It's the Interclub Prize Giving on Friday 16th November @ 8pm
All are welcome to cheer on the winners and losers at this years event - see you there.