Leigh Sailing Club is hosting the annual prize giving and social evening on Saturday 21st January 2017, 8-11pm to celebrate the clubs achievers for 2017.
Everyone is welcome! So please come down to the club and join in the celebrations with those who have won a prize during last years sailing season. It might even give you an idea or two about which trophies you want to try and win this year!!!. Should be a great night!
[ Top ]
Robin Tothill (Solo Class Captain)
[ Top ]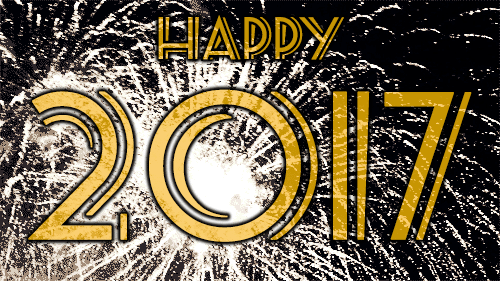 New Years Eve Party
in the clubhouse, upper saloon. See the new year in to some great music and start the year with a bang!
Please bring a plate of food if at all possible.
It would be appreciated if any members who are going could volunteer to do a short session behind the bar, this will be organised on a rota basis. Please put your name on the list in the clubhouse.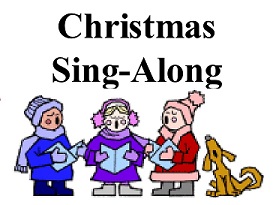 Christmas sing-a-long in the lower saloon around the fire with live music accompaniment.
All welcome and free entry. Get your Christmas started.
Please arrive at 19:30 and get yourself settled for an 8:00 start to an evening of entertainment that's simply irresistible fun. The bar will be open before, during and after.
Saturday 23rd December Christmas Party.
Following immediately on from the carol singing LSC presents the 2017 Christmas Party

Everyone is welcome.
Contact: the commodore for further details.
The LSC Christmas Panto was a fantastic evening and a huge success. Watched by a full house in our downstairs saloon, thank you all for coming and we really hope you enjoyed yourselves. It's quite remarkable what you can achieve in such a small theatre! A huge thanks to our writer & director Marilyn Gayner for all the stress we caused her during rehearsals, and for the amazing script and staging. A massive well done to all the actors, and in particular John Gayner (Muddles) for all his hard work, as well as, Sally (Snow White), Graham (Mum), Ainslie (Queen Sadista), ), Dick (Mirror Man), Lucy (Prince Benedict) and Victor on keyboards. Not forgetting Isla and Nicky, the Commodore, the Gorilla and, of course, our 7 dodgy dwarves. Special thanks to our stage builders and assistants for all their hard work – Alan, Maggie and Peter, and everyone else that helped out (apologies if I've missed anyone off). Well done to all, have a great Christmas and New Year and hope to see you at our fantastic club in the near future.

– Paul Knight.
Video Links
Some video footage from the 2017 Panto can be found at:
https://www.youtube.com/watch?v=Oq9e5Alyg04
https://www.youtube.com/watch?v=IEQo5p7KQH4&t=106s
https://www.youtube.com/watch?v=phfgoe-V3lc&t=198s
Comments from Facebook
"What a fantastic panto the best I've seen. Well done guys xxx"
"What a fantastic night! You couldn't ask for anything more from a panto. Absolutely brilliant job from everyone, particularly Marilyn and, of course, John aka Muddles!!!"
"Absolutely fantastic! Big thank you to Marilyn, Muddles and all casts & people who helped this panto"
"Great panto guys, still getting the glitter out of my clothes ! Xx"
On Sunday 17th December the Leigh on Sea Sailing Club held their season ending Brass Monkey Race. Twenty eight boats from a number of sailing clubs entered for the race however, the competitors were initially confronted with thick fog, the race officer having to postpone the start to wait for the visibility to improve.
Once it was deemed clear enough the course was laid and in very light airs the start sequence was initiated. Quite a few of the competitors were too eager to get away and crossed the line before the starting gun meaning there had to be a general recall.
At the second time of asking the race was successfully started and in the light airs tactics played a big part in the outcome of the race. Those sailors who stayed inshore definitely came out best on the long first beat. As the breeze eventually picked up the temperature started to drop and the Brass Monkey race lived up to its' name. After two rounds of the course for the medium and slow boats, three for the faster ones and nearly two hours on the water most thoughts had turned to a hot shower and something to warm the insides.
Race result:
1st Will Taylor EYC
2nd Mike Iszatt King George SC
3rd John Charles LSC
4th Nick Veitch EYC
5th Rob Tothill LSC
6th Michael Marriot EYC
If, living by the sea as you do, you think you would like to know a bit more about sailing please feel free to come and have a chat with the members of the Leigh Sailing Club (situated in the old station building in the heart of the Old Town). The club is generally open on Friday evenings and Sunday lunchtimes.

By Tim Wright