Coming Soon.
On Friday 13-12-2019
A lad din Trouble 13/14th December 2019
On Saturday 14-12-2019
Dinghy: Winter 8

HW: 13:42 HT: 5.80 Start Line: LSC
All Start: 12:30
On Sunday 15-12-2019
Dinghy: Winter 9

HW: 14:25 HT: 5.80 Start Line: EYC
All Start: 13:15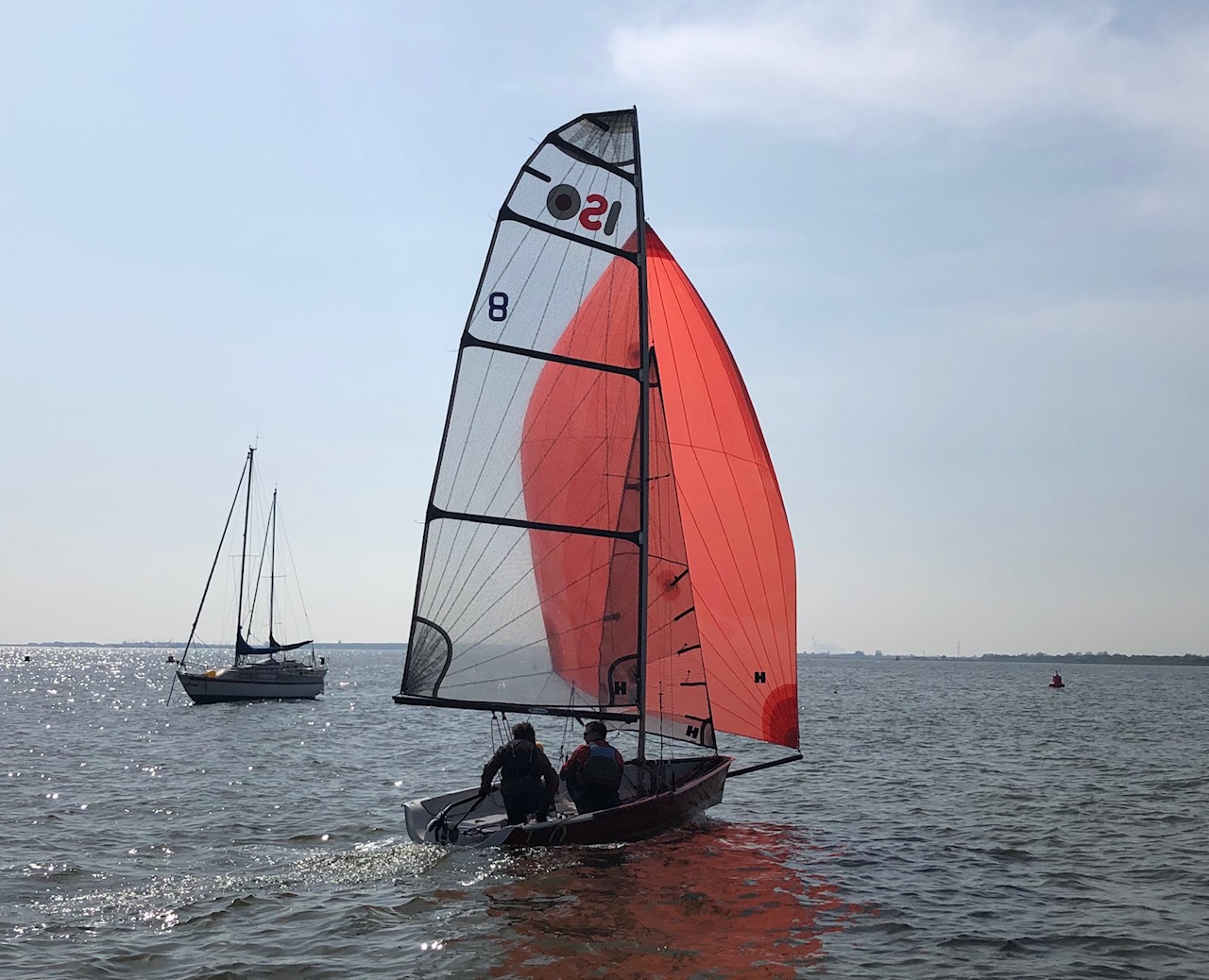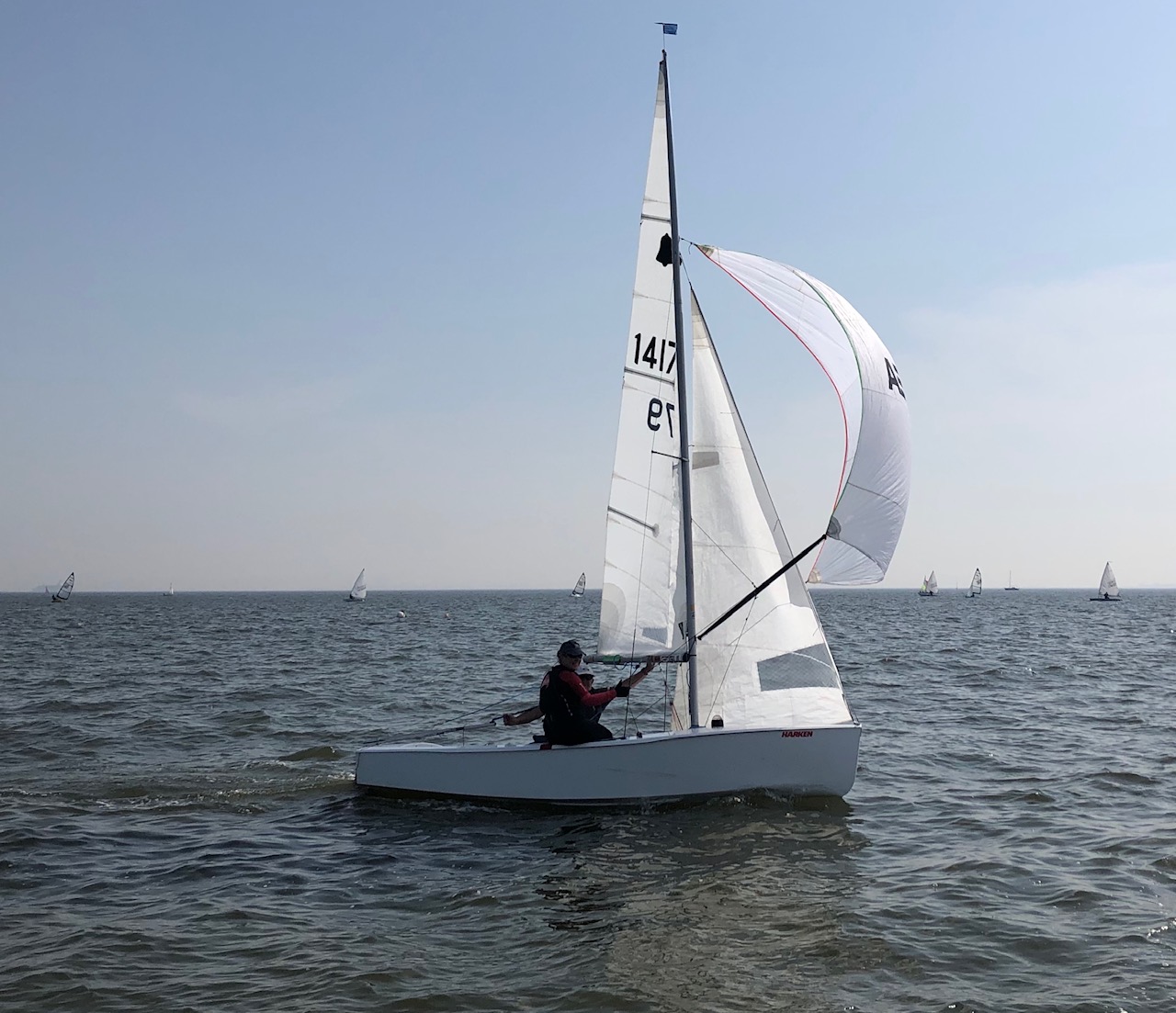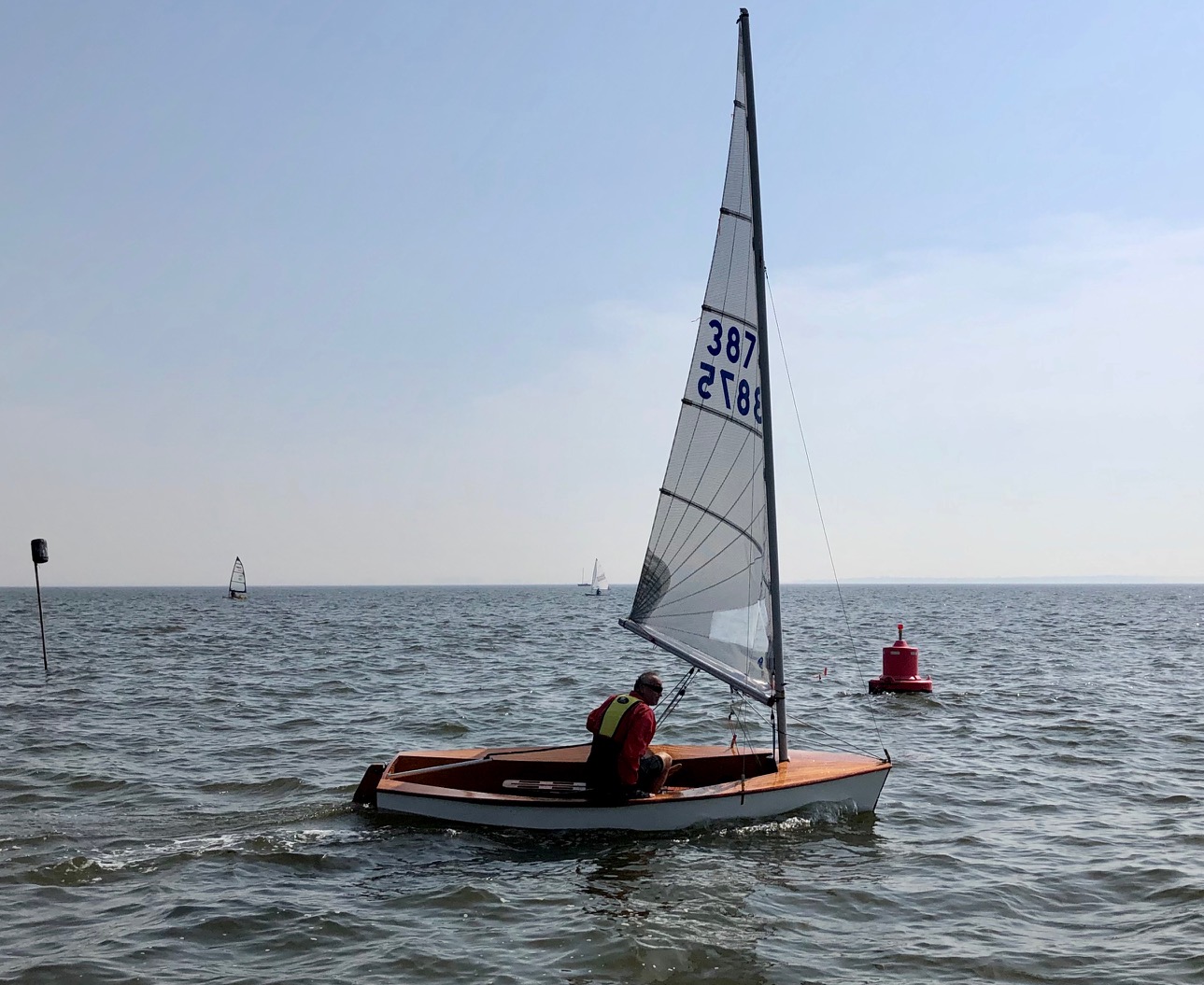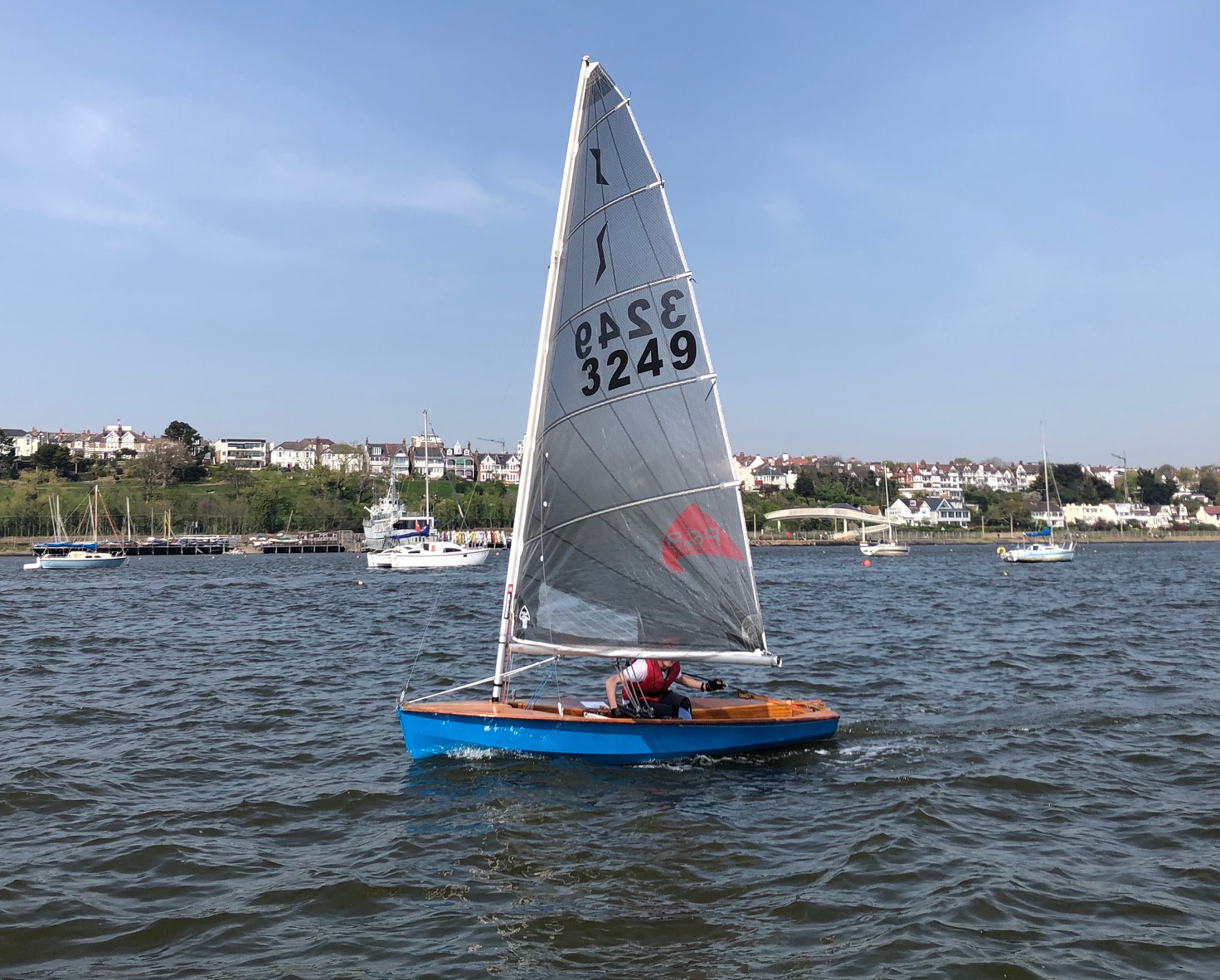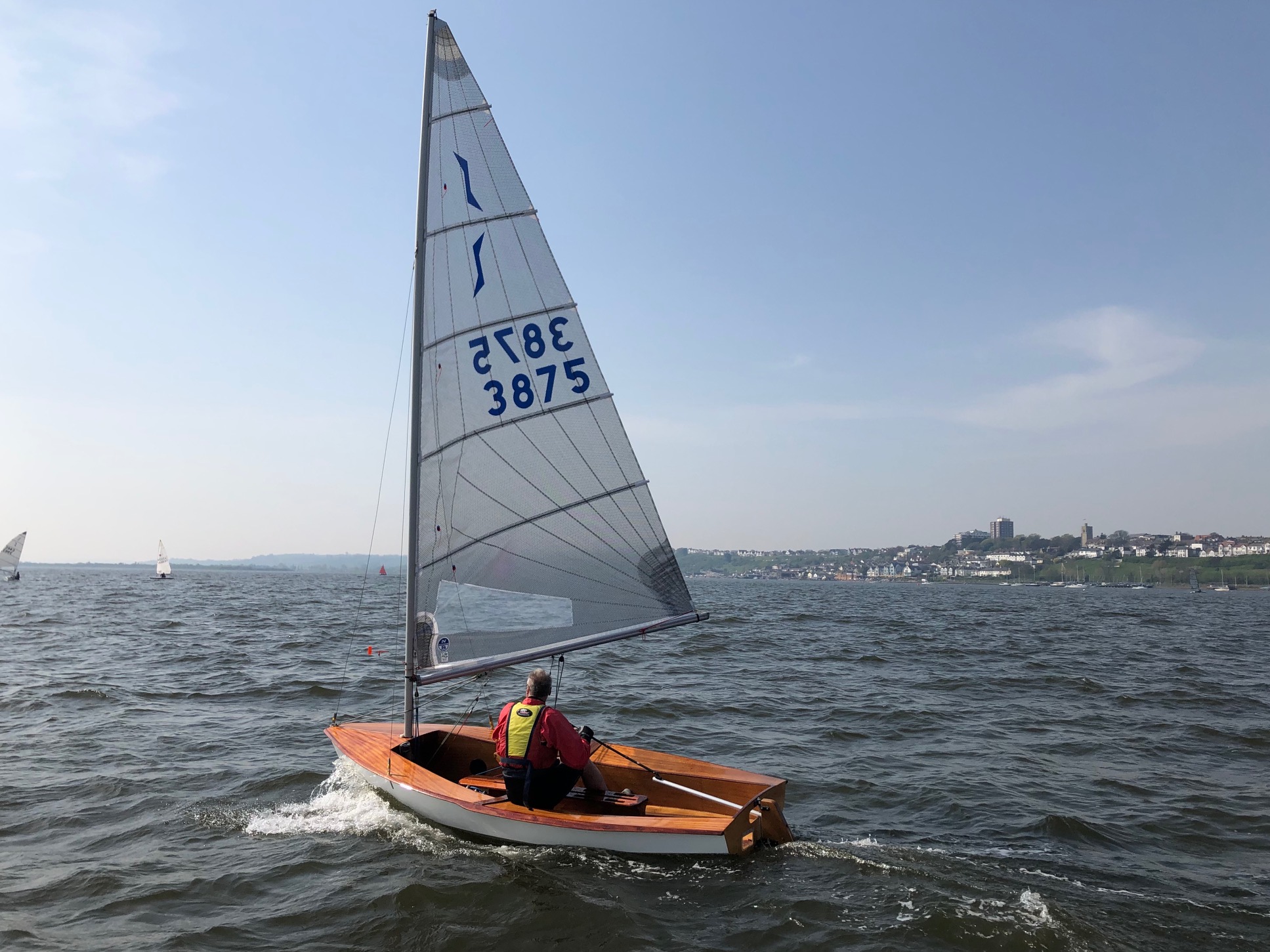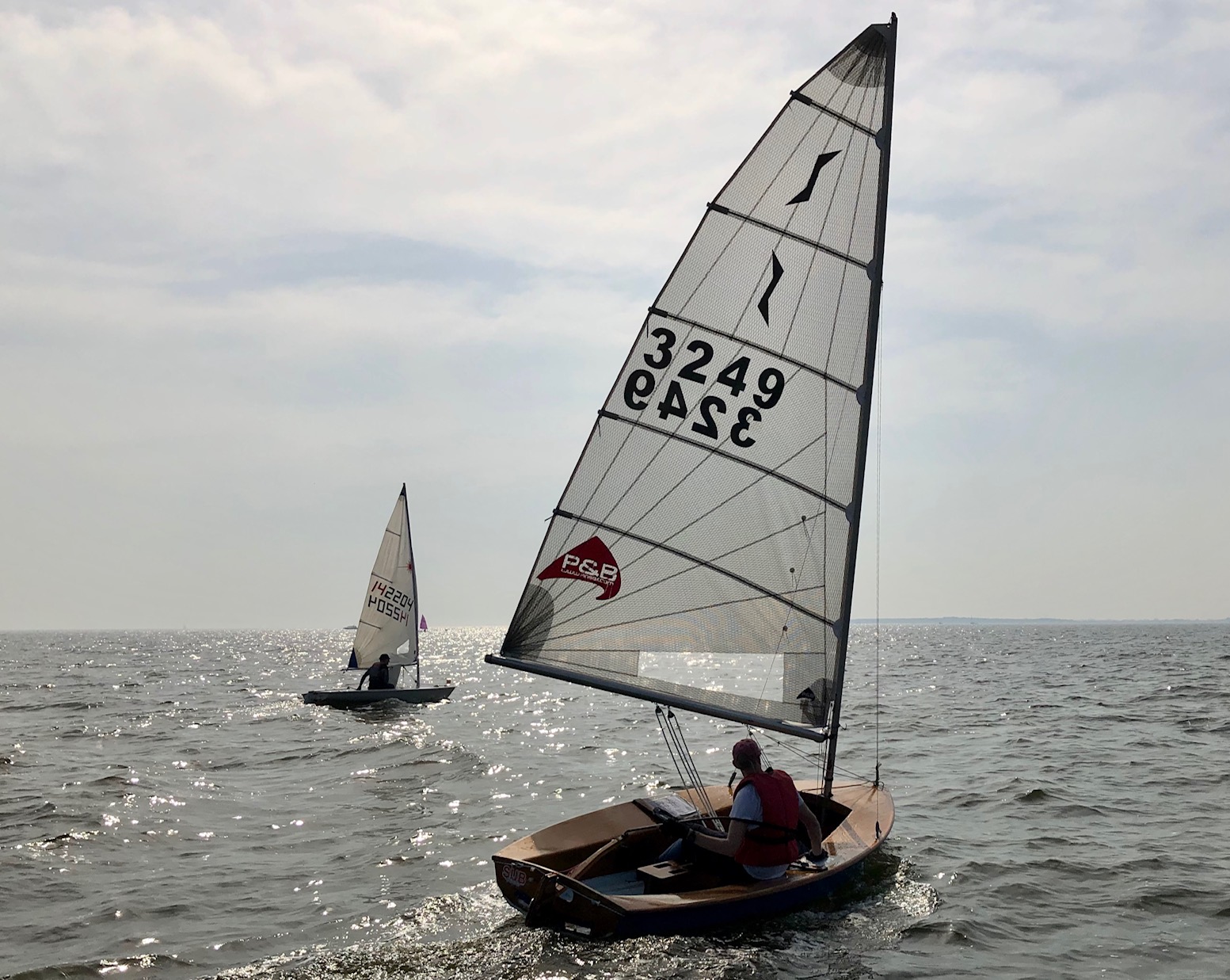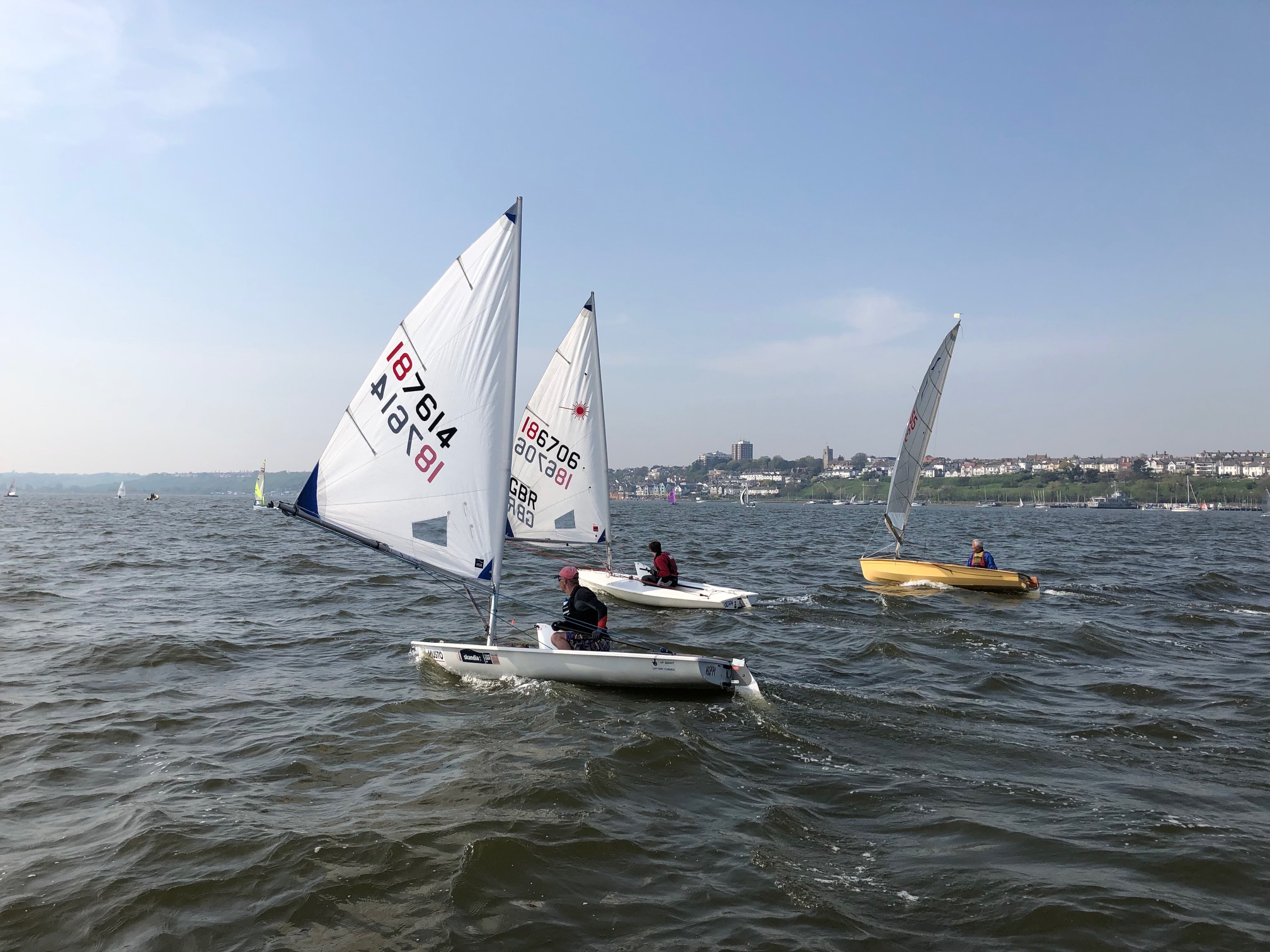 <!–========================================================= ->
A Record Turnout of 56 Boats
The warm Easter weekend weather encouraged the largest turnout at Leigh on Sea for the combined Leigh-on Sea SC and Essex YC Easter Series, 56 boats from 15 different classes, 14 Laser Radials and 15 Solos being the largest. The Leigh boats racing for the Nippy Walker Memorial Bowel and the Essex boats racing for the Easter Tin Mug. The clubs have combined dinghy racing for several years to avoid clashes between fleets sharing the same part of the Thames Estuary.
The Good Friday race around one of the new for 2019 courses saw the Solos take the first four places on handicap with Cass Monk first followed by Jonny Wells. The lone ISO Cath George and RS100 John Charles were first home on the water but both failed to hold on when the corrected times were calculated.
On Saturday the wind decided that it would go on holiday after a 45 min postponement the race officer started the race, a few boats found a zephyr at the offshore end of the line, but most of the fleet struggled to make progress against the tide. Eventually a Force 2 sea breeze developed and allowed most of the boats to start racing. The sole Estuary OD (the rest of the fleet were still ashore being readied for the season) sailed by Brian Wells found the best of the breeze and managed to finish close behind the ISOs of Nick Veitch and Cath George. Overall the Estuary OD was first with the Solos of Jonny Wells and Russell Tredgett second and third.
Sunday saw a better breeze for the start, first home was an ISO sailed by George Chambers, but he failed to hold his handicap as the Estuary OD sailed by Brian Wells was again first after the corrected times were calculated. George was second overall with Rob Tothill in a Solo third.
Easter Monday sailed around another of the new courses was won by Brian Wells in the Estuary OD holding his handicap behind the winners on the water ISOs sailed by George Chambers and Nick Veitch. John Charles in his RS100 had his best race of the weekend to take second overall with Johnny Wells Solo third overall.
After a weekend of great sailing Brian Wells won the EYC Easter Tin Mug, the Nippy Walker Bowl went to Rob Tothill. The next sailing at Leigh / Essex will be the 6 race May Day Bank Holiday regatta hopefully with similar weather and as many or even more boats taking part.
Steve Corbet Sailing Secretary (Leigh on Sea SC)
Overall Results can be found under the Sailing/Race Results page.
Photographs with kind permission by Dave Braun
[ Top ]
At today's work party it was observed that we have a large number of dinghy masts left in the birdcage. If you own one of these, please can you mark it with your name and boat class. Please can you also move it to the "identified" stack behind thge club Feva/Topaz. Ideally, please take them away! Some of these masts have been there for decades and so it is proposed to dispose of any that are unmarked.
John Charles Hon. Treasurer.
This working party is for the Birdcage and areas outside that we couldn't cover last time. Dave Braun says bring your toolbox!
[ Top ]
The cruiser lift-in takes place on Good Friday 19th April starting at 07.30 am.
The plan is to have all boats on Bell wharf by 10.30 and start lifting in at 11.00.
Please do not arrive at the Club expecting to park on the prom before 10.30. as it will be closed for craning and boat movements.
David Giles. Tel. 01702 520638
This email address is being protected from spambots. You need JavaScript enabled to view it.
[ Top ]
All LSC children and cadets are welcome to come and join in some fun and games followed by an Easter Egg Hunt on Easter Sunday, April 21. Starts at 12 noon. Wouldn't want the adults to miss out so following the Easter Egg hunt we will draw the Easter raffle. One or two helpers needed to support, please let Ainslie or Gaynor know if you can help.
[ Top ]
The club is disposing of nine abandoned trailers/kombi bases and a gunnel-hung launching trolley. If any club members are interested in purchasing any of these please contact me and I will send you a list with description and prices. They have to be sold at market value as any payments will be put into escrow in case the owners turn up. Market value is my estimate having previously sold trailers on eBay. If no club members want them, they will be sold onto the general market.
John Charles
Hon. Treasurer
[ Top ]
It is with sadness to report that Eric Newman has.passed away.
Eric joined the club in 1959 and was active in both the sailing and social activities of the club.
His funeral is to be held on Monday 8th April:
10:00 at Our Lady of Lourdes Church for a short service
11:20 at Southend Crematorium West Chapel
[ Top ]