Coming Soon.
On Friday 25-10-2019
Friday Is New Members Night
On Saturday 19-10-2019
Dinghy: Autumn 4&5

HW: 16:25 HT: 5.50 Start Line: LSC
Solo: 15:00 Med & Slow: 15:05 Fast: 15:10
On Saturday 19-10-2019
Cruiser Laying up Supper 19th October 2019
On Sunday 20-10-2019
Dinghy: Autumn 6

HW: 17:08 HT: 5.30 Start Line: EYC
Solo: 16:00 Med & Slow: 16:05 Fast: 16:10
On Saturday 26-10-2019
Dinghy: Autumn 7 & 8

HW: 11:36 HT: 5.60 Start Line: LSC
Solo: 10:15 Med & Slow: 10;20 Fast: 10:25

Note that the bar is normally open
Friday 8-11 & Sunday 12-4
unless otherwise stated.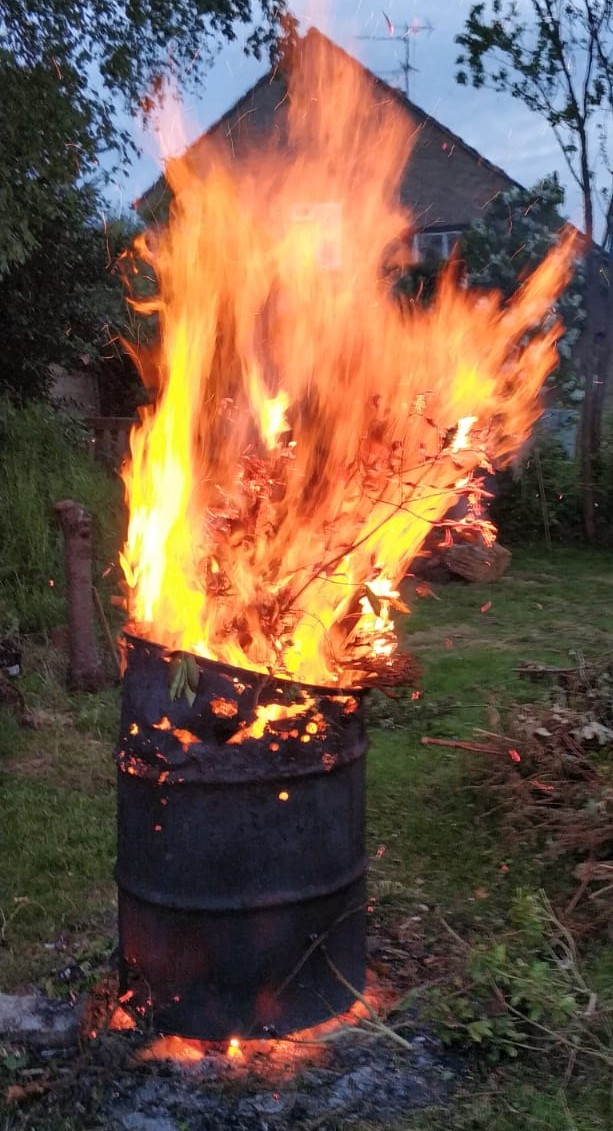 The Leigh Sailing Club family BBQ will once more be making an appearance shortly after the days racing on Saturday 3rd August
Thanks go to our Vice Commodore Steve Hill who will be offering such temptations as burgers and hot dogs. (+ a vegetarian option too)
So come on down to the club, watch some racing, have a few drinks and grab a bite to eat.
Change to pricing; items will be charged per item rather than a fixed cost. (4.30pm for the BBQ, bar opens at 3.30pm)
The Combined Cruiser Series race to Harty Ferry organised by the LSC took place last Saturday the 13th June. With 17 starters, Nick Hann in his barge was first overall on handicap and Graham Hull second in his Hunter 245. It was a light wind race and it seems that perseverance paid off. Congratulations to Nick and Graham. Full results can be found on the BYC website.
[ Top ]
Eight Leigh members' boats cruised to Stangate on Saturday 6th July.
It was a pleasure to welcome Martin and Tracy in Wyvern on their first Leigh cruise.
Looking forward to Harty Ferry July 13th.
Ainslie
.
[ Top ]
It is with sadness to report the death of Geoff. His passing was unexpected as he had only prepared his boat for launching the week before.
He joined the Club in 1947 and although having moved to Nacton (near Ipswich), he continued flying the Club burgee and only last year wrote an article for the club newsletter.
The funeral is to be held at St Martins Church, Nacton, on Wednesday 10th July at 12.30.
[ Top ]
On Saturday 22nd June the sailing club will be hosting a tea tent in aid of Havens Hospices charity.
A large gazebo will be erected on the prom adjacent to the double gates at the east end of the "birdcage" so parking will be slightly displaced. The forbearance and cooperation of members will be appreciated.
Please ask friends and family to support the event as all takings will go to this local charity.
Anthony Handfield
[ Top ]
photo Liz Noblet
Leigh – on – Sea Sailing Club Solo Opening Meeting Sunday May 19th
The club fleet of eleven solo's were joined by nine visiting Solo's on a cloudy and fickle day.
The PRO Steve Corbet had to wait for some true wind before setting a course which never came. However, a zephyr appeared and off the biased pin end the fleet of 20 solo's slowly made their way to the first windward mark led by Jarvis Simpson. The leaders crept away on the challenging down wind legs and the remaining fleet spread out over the two laps and after many swops of the lead Tim Lewis led home the fleet from Simpson and Jonny Wells.
The second race started in similar conditions and Vince Horey led around the ever-repositioned windward mark. He held onto the lead to win. The sea breeze kicked in just at the end of the race and were led home by Toby Smith and Alan Roberts, in one of the oldest boats in the fleet.
The third and final became a deciding one and with the wind now settled and increasing the fleet got away from the committee boat end. Horey nailed the start and led around the windward mark. The newer boats dominated the race, but all the fleet were closely packed and there many position changes throughout the fleet. The family team of Toby and Simon Smith choose to both capsized at different points on the course making it a family affair. Again, Horey led home with Lewis second and Wells third.
Horey (King George SC) was the overall winner of the 'Mighty Oak Brewery' trophy for second year. Lewis (RYA) was second with Wells (Essex YC) third. Additional prizes were presented thanks to Rooster Sailing. First Leigh boat and sub 4000 award went to Roberts.
Vince Horey thanked the LSC for all their combined efforts to complete all the races given the sailing conditions.
[ Top ]
It is with much sadness that we report the death of Peter following a short illness. Peter was a member of the club since 1966 and has made sails for many of us through W Sails. He also contributed considerably to the running of the club over the years. The funeral is on Friday 31st May at 10am at Holy Trinity Church, Southchurch Boulevard with a wake to follow in the clubhouse.
[ Top ]