We will be having a racing rules session on Friday March 22nd at 20:00. The new 2019 courses will also be briefly covered. If you have any good incidents from 2018 that we could subject to a mock-protest, please let me know. John Charles
[ Top ]
Our very own Graham Dent will be signing copies of his new book, Goldsmith of Grays, in the upper saloon between 1 and 3pm on Sunday 24th February.
Find out more about the history of a local shipping company, Goldsmiths, who operated the largest fleet of sailing barges on the south and east coast from the mid 1800's for over 100 years.
[ Top ]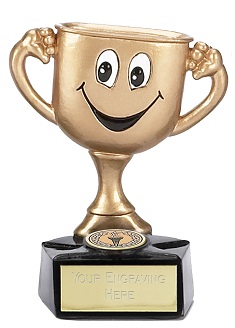 Tim's famous curry and 'creative' prizes for those who might have had a mishap last season.
Who knows who the lucky victims recipients will be!?
SATURDAY 23rd FEBRUARY 2019
7.30 FOR 8.00pm
ADULTS £8.00
CHILDREN UNDER 14 £4.00
LIST IN THE CLUBHOUSE
[ Top ]
There's a rack working party on Sunday 24th February commencing at 9:30am.
If you can spare some time please come down and help out. The more there are the easier it will be!
Tim Wright
[ Top ]
Dear Members,
There is a Laser dinghy and a tender on the East rack for which we have no records. If anyone has any information on the ownership of these, please can you advise our Racks Officer, Tim Wright or myself? If we cannot determine ownership, then they will be disposed of.
John Charles
Hon. Treasurer
[ Top ]
Fish & Chip Supper at 19:15 followed by slideshow at 20:00. Please sign up on list in club for fish & chips.
The 2019 Annual General Meeting will be held 8pm on 25th January in the lower saloon, a good opportunity to come on down to meet and vote for our new committee members.
The bar will be open as usual until 11pm.
[ Top ]