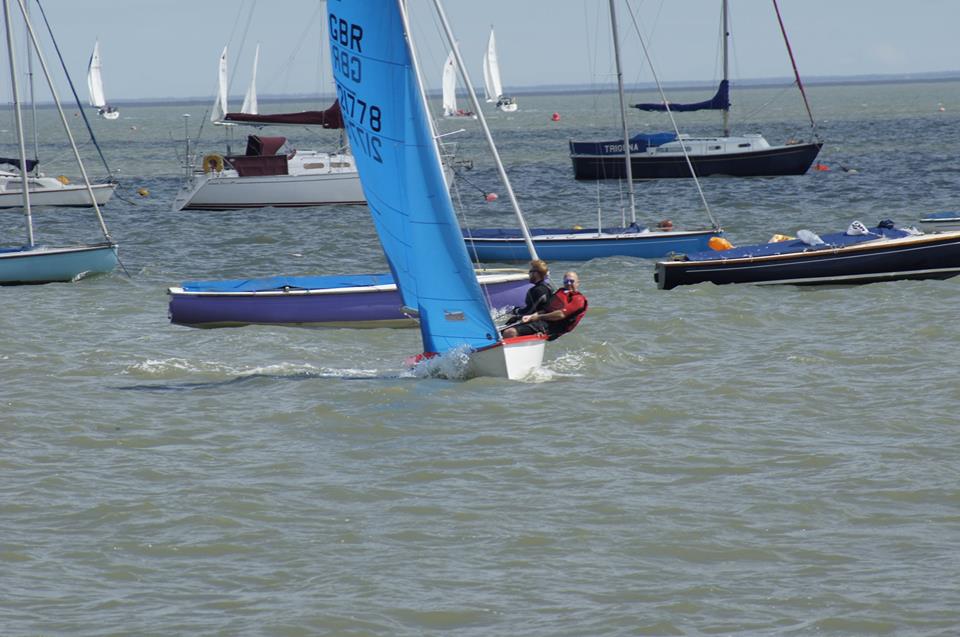 On Saturday, there were not many who made it out for sailing or racing. This was possible due to the strong winds, choppy seas and grey skies. Kevin and I were determined to try out our new boat though, so we struggled down the smaller ramp with a strong southerly wind and high waves and vowed never to try that again. We took the wise precaution of using our smaller, cruising sails to give us a bit more of a chance of staying upright, and we were certainly justified during certain spells when the dark clouds came over and the wind really whipped up. Lots of bouncing on the big waves, lots of spray and lots of fun, and we're glad the self-bailers worked well.
A fantastic day for the LSC Enterprise Group on Sunday, we managed to get 4 of the members boats out as well as the club Enterprise, "Red October". Due to the sunny weather, lots more boats decided to go sailing, which made it a bit hectic on the racks and is something we need to learn from!
James took out Mark M on "Red October" and Harry F took out his boat, "UA", with one of our newest group members, but a highly experienced sailor, Harry W.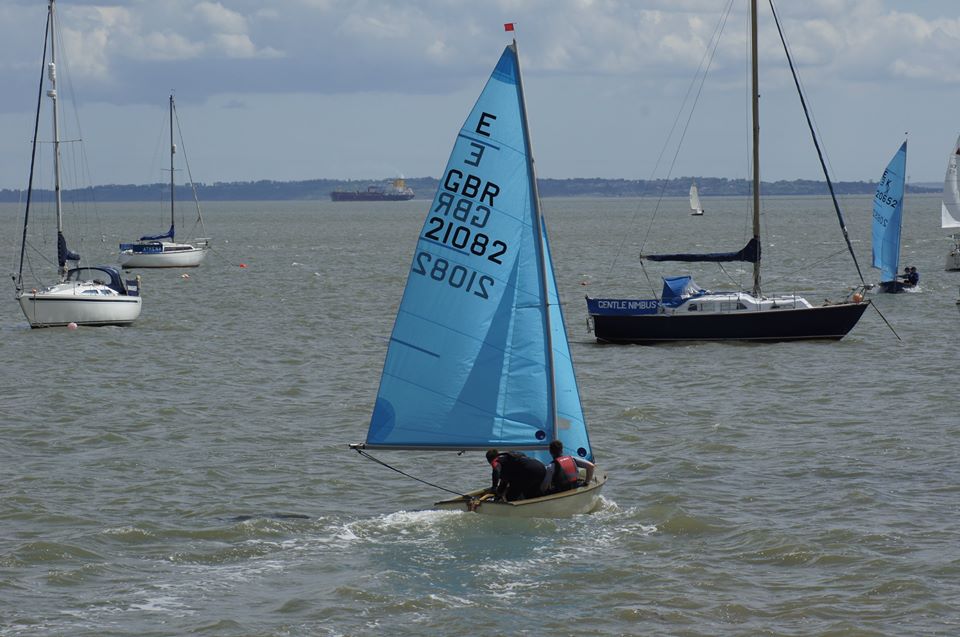 The wind was still quite lively, but both "Red October" and "UA" both took on the challenge of racing. Despite Mark jumping out of "Red October" and James having to return to pick him up, they managed to finish ahead of the Two Harrys. However, best gybe of the day went to the Harry & Harry, thanks to a rather speedy return to the rack and almost straight under it! A spectacular last minute turn saw them sail off casually as if they meant to come that close to going under the racks. No harm done, though and their second attempt was much better.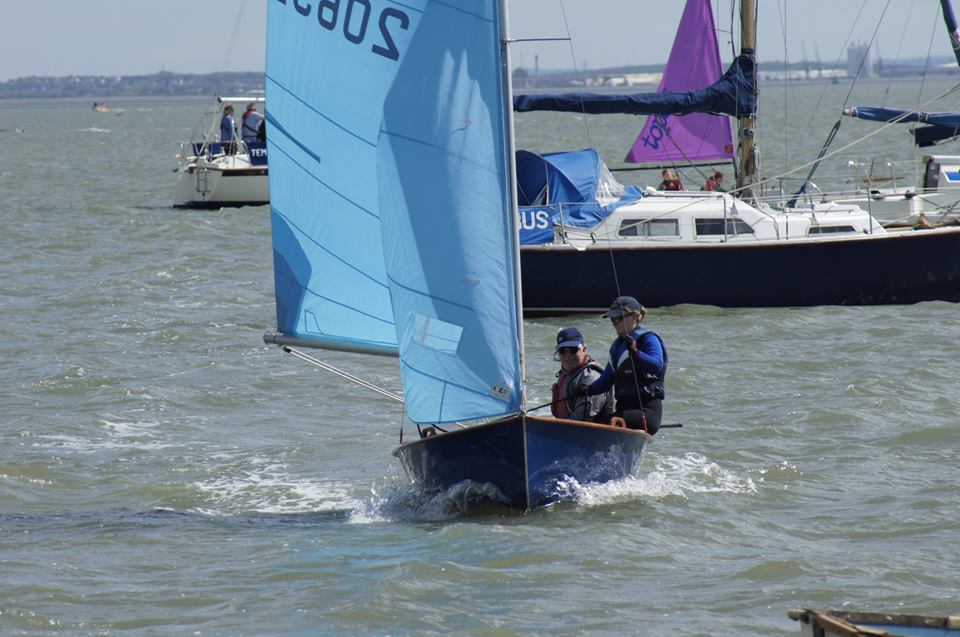 The other three of our boats unfortunately didn't quite make it to the start line to start the race. Mike J had an introductory lesson with his beautiful, but newly acquired wooden boat, and shared the experience with Gayle W.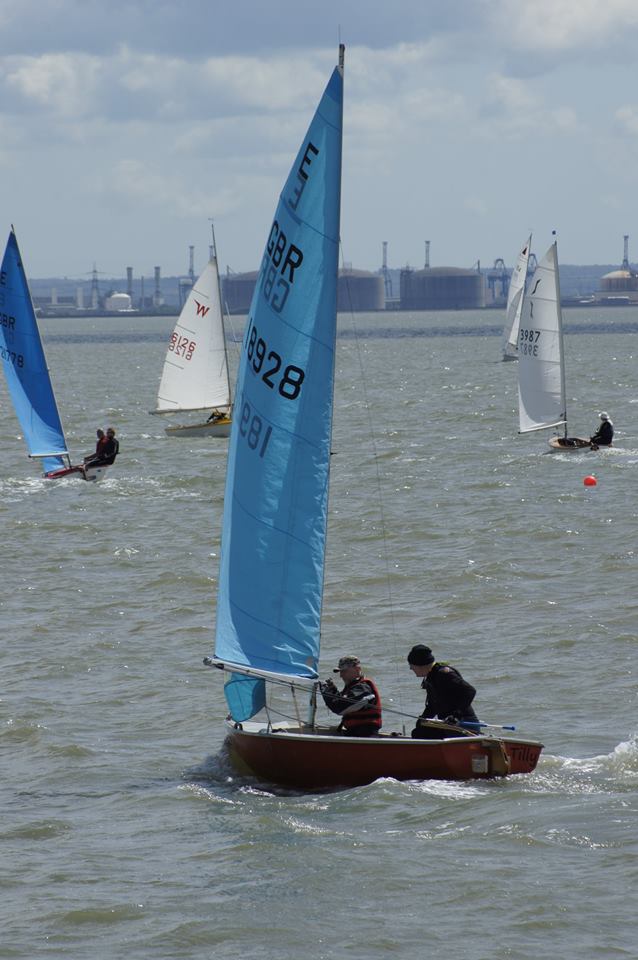 Kevin took out Ade, another new member to our group, and seemed to enjoy themselves on Tilly, with her newly refurbished rudder. A nice sail around for both of them, and an incident free session.
I took out new group member, Vince. We followed the wind and practised tacking and gybing, which went well. We also got some good speed up, which meant Vince also got some hiking experience. Despite the wind being quite strong, I let Vince have a go on the tiller, and he was doing really well, learning how to tack. Unfortunately, the wake from a power boat ended it all for us, when the rudder decided it had had enough and came loose in much the same manner as the one on Tilly. At least Vince got to see why we go out in the presence of a Support Boat. We got back safely thanks to Dave B on Jubilee and Matt T catching us on the racks. Another rudder for me to fix though!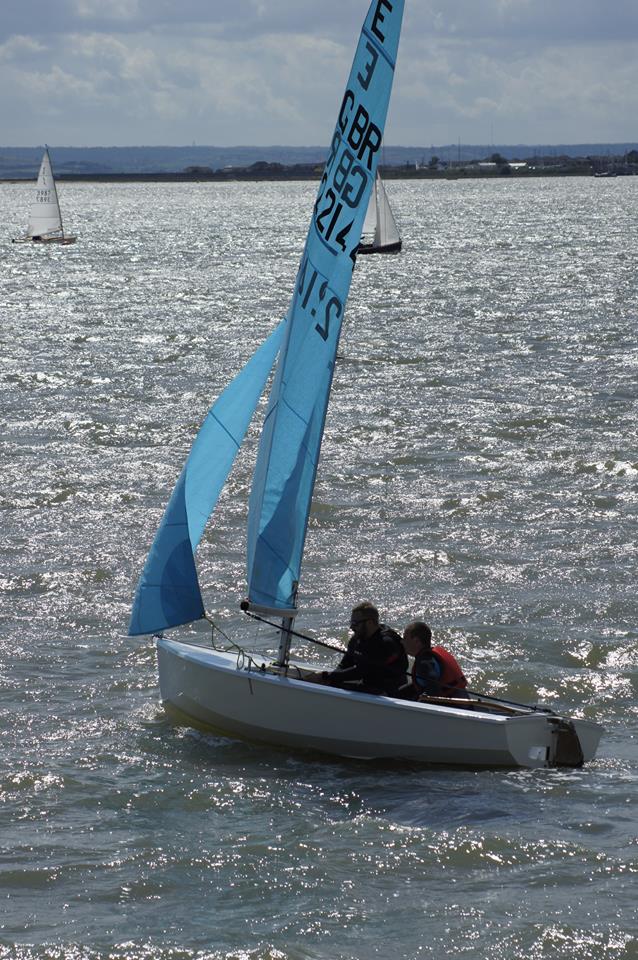 Really fantastic to see all those blue sails out on the foreshore though, and (with your help!) we hope we can make this a regular occurrence in our waters. Well done everyone, and see you soon.
Paul K (LSC Enterprise Class Secretary).