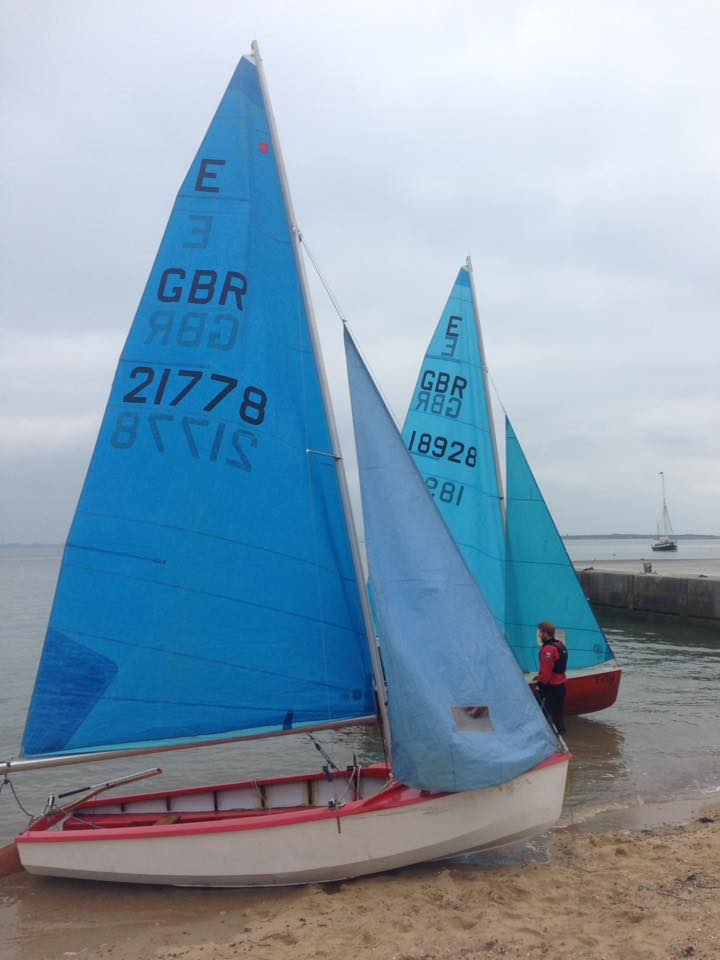 Early tides and no racing last weekend curtailed our opportunity for sailing. However our support boat was out for the Essex EOD race and allowed us to safely put three Enterprises on the water.
Harry & Katie and Maura & I sailed from the racks to the beach where we met with James and the new addition to the club fleet, our very own Enterprise "Red October". Three novices out today - Maura, Katie and Mark, a new member of the Enterprise gang.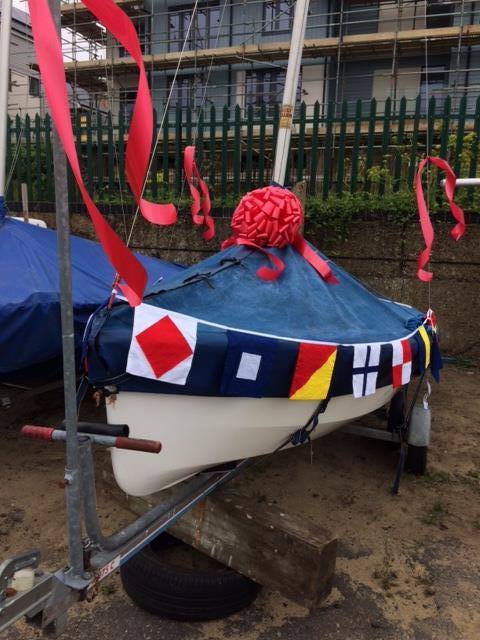 Soon after meeting on the beach, I was escorted to the birdcage where I was guided to a boat decked out with ribbons, a bow and bunting. I was somewhat bemused to discover it was an Enterprise and looked remarkably like the one I was contemplating buying with Paul only a few weeks previously. To my utter astonishment, Maura and Paul had purchased said boat and so a brief Prosecco christening ensued. And so I can announce that Paul and I now have a 2nd Enterprise - yet to be named. My thanks go to Maura and Paul who have lied and deceived me over the past 3 weeks and are never to be trusted again!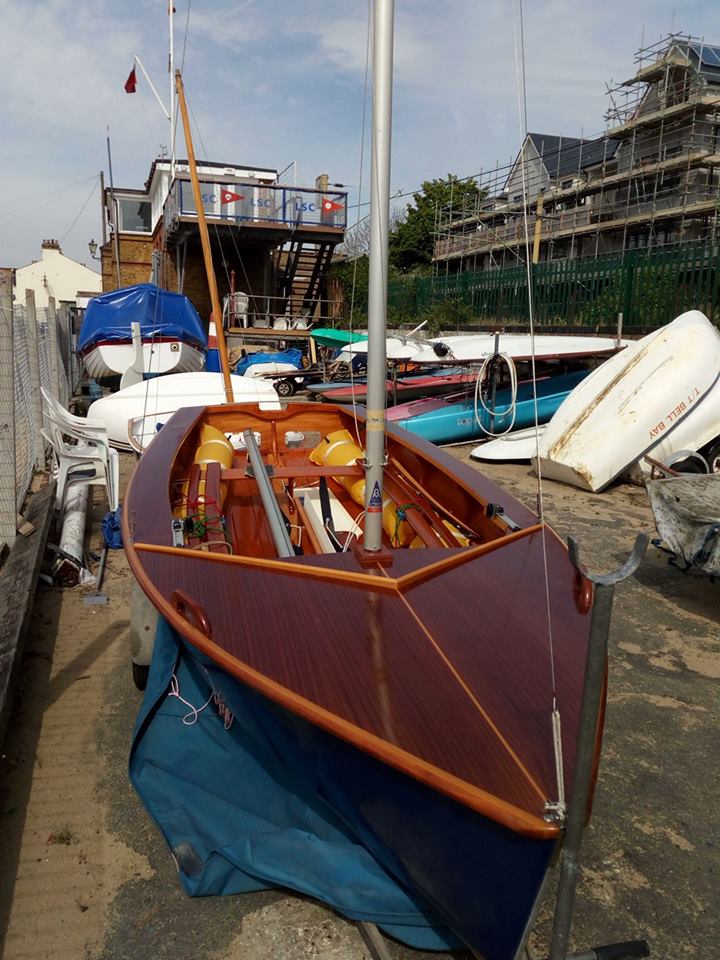 On a similar note we also welcomed Mike Jenkins new boat, a stunning Enterprise which would look great in your lounge - though not as nice and mine and Pauls!!! JP also announced that he too is now the proud owner of an Enterprise and we are looking forward to seeing his boat out on the water asap.
Enough about new Enterprises, after a quick launching of Red October (involving more Prosecco), Maura, Katie & Mark had a great sail in moderate winds and honed their crewing skills before experiencing the tricky manoeuvre of returning to the racks with no wind! Once more Niki and Lisa took their Pico out and after another good sail (eventually) managed to get back on the racks safely (our thanks to Sean & Tony for their help).
Roll on next weekend.
Kevin TD (Publicity Officer)