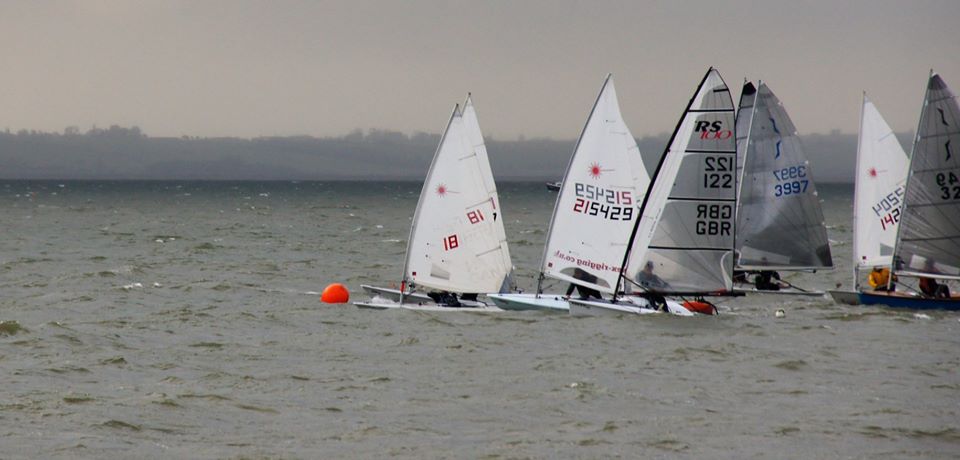 A grey damp windy morning greeted the 24 boats that planned to race in the 2019 Leigh on Sea SC Brass Monkey Trophy race on Boxing Day. As usual for Leigh on Sea on arrival to rig there was no indication about the sea state as the tide had no covered the mud, there was a brisk South Easterly keeping the club burgee flying at the mast head. Once the fleet was afloat and the support boats had laid the course after a short spell under the AP flag the starting sequence was under way. One Laser managed to break his mast before the start and one other boat decided that the gusts which were in upper 20's were more than they fancied in the cold, so the remaining 22 boats started cleanly with the flood tide keeping them back from the line.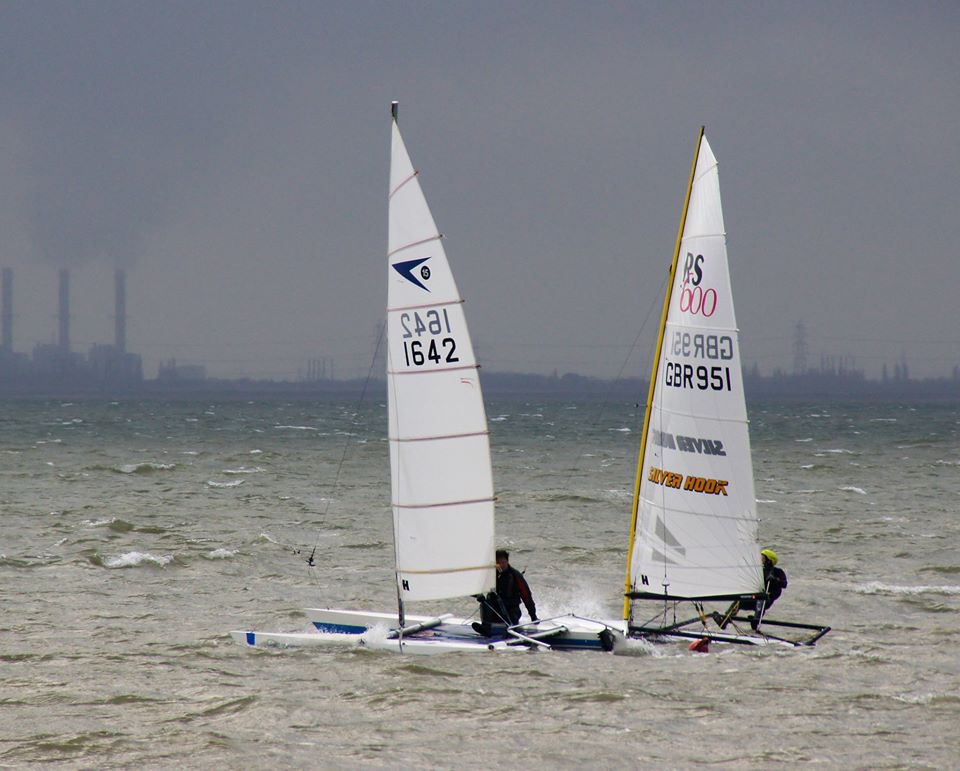 The Sprint 15 cat of Darren Fitchew set off at a brisk pace quickly moving through the fleet to take the lead followed by the RS 600 of Mike Izatt – both helms being past winners of the Brass Monkeys which sit on the trophy. The fleet rapidly spread out as some helms found the steep seas produced by the SE wind difficult to sail through. The leaders were soon lapping the slower boats and after just under the hour the race team finished the leaders on 5 rounds. The bulk of the fleet managed to complete 4 rounds with a few stragglers only managing 3 rounds after one or two swims. A particularly strong squall hit some of the boats after they had finished and at least 4 boats capsized on their way back to the slipway.
Hot showers were the order of the day followed by hot mulled wine and nibbles in the club house before the prize giving.