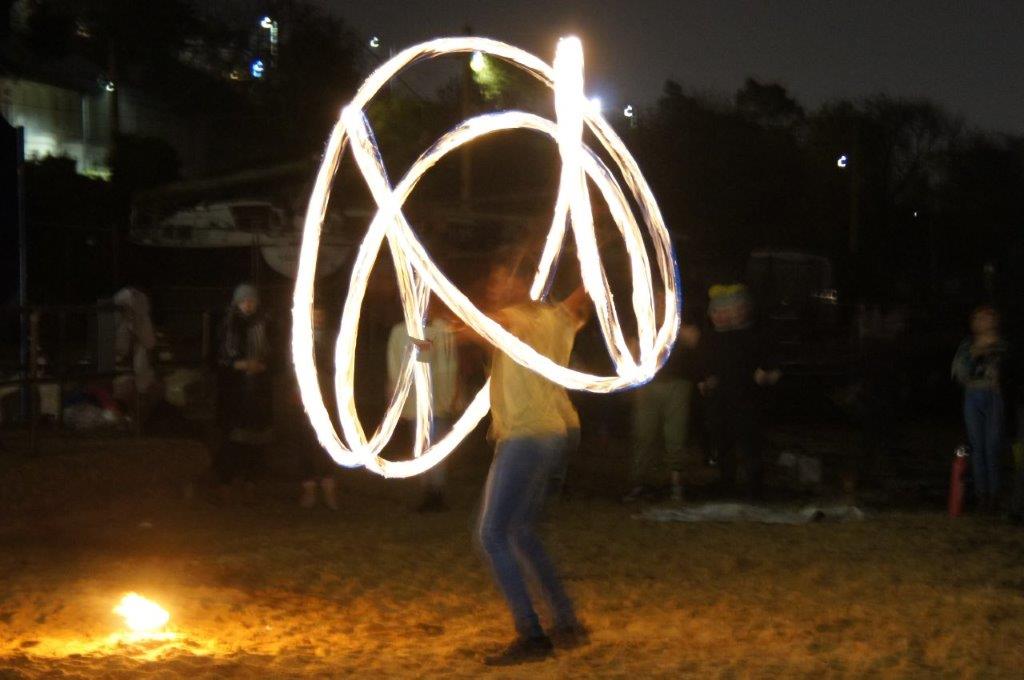 Our Bonfire on the Beach with fire juggling from East 15 acting school will take place at 6pm on Saturday November 9th.
It is Beer festival weekend Friday the 8th from 20:00 and Saturday November 9th. Come and enjoy a selection of ales.
The bar will be open from 5:00 pm Saturday, Juggling starts at 6:00pm followed by the lighting of the bonfire.
Followed by the BBQ with burgers / hotdogs available at £1 each!!
Volunteers to help build the bonfire are requested to meet at 3:00pm.