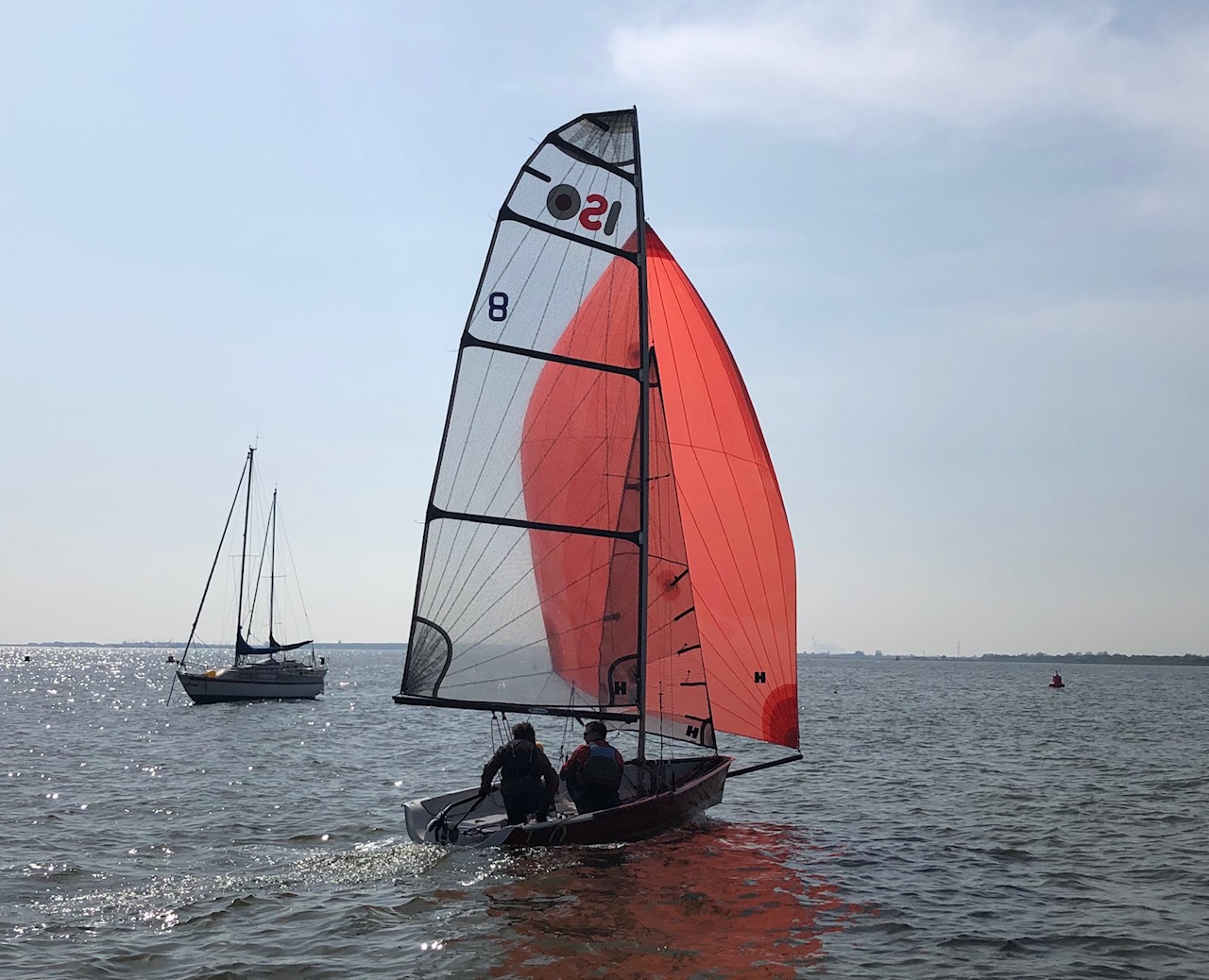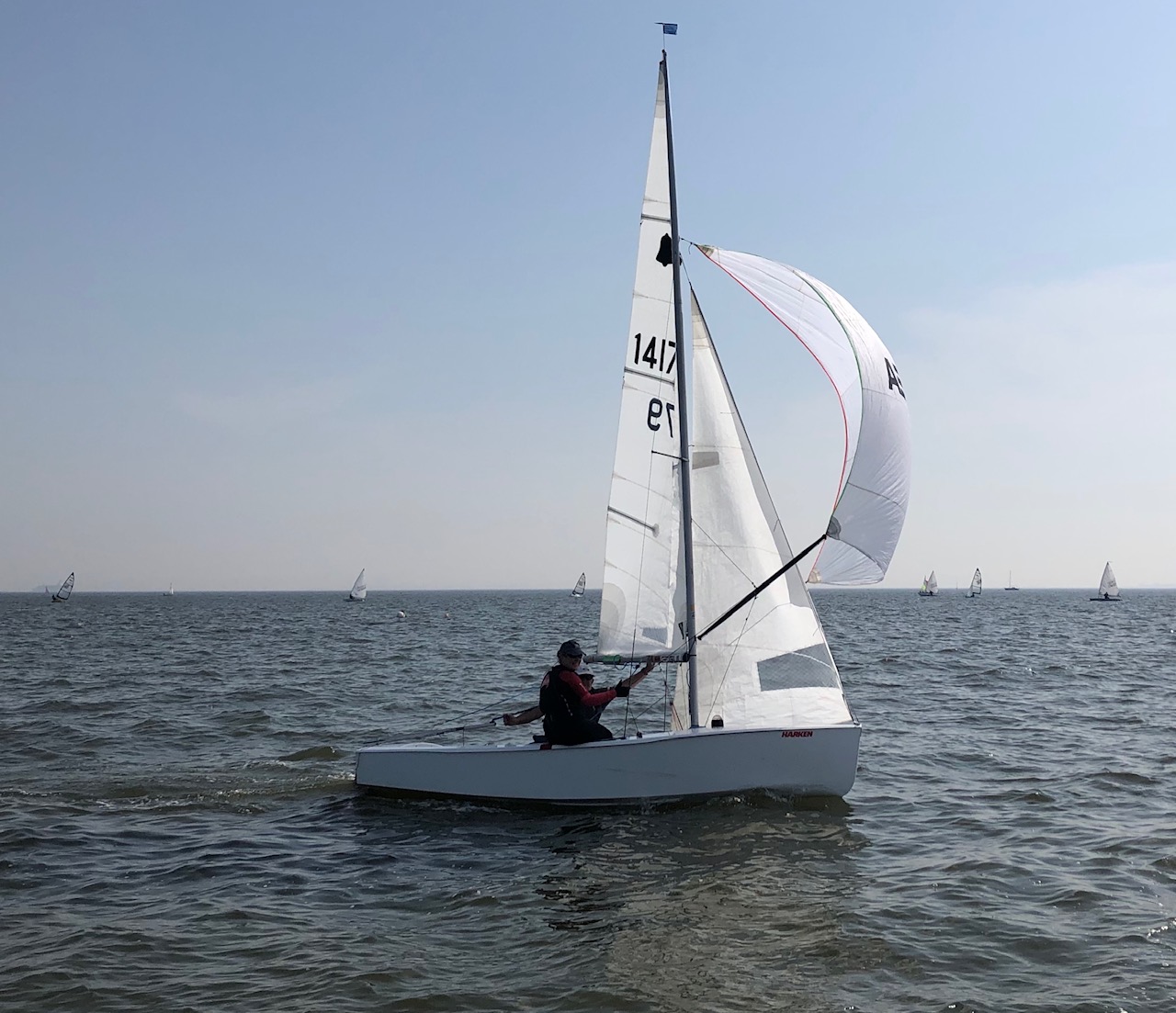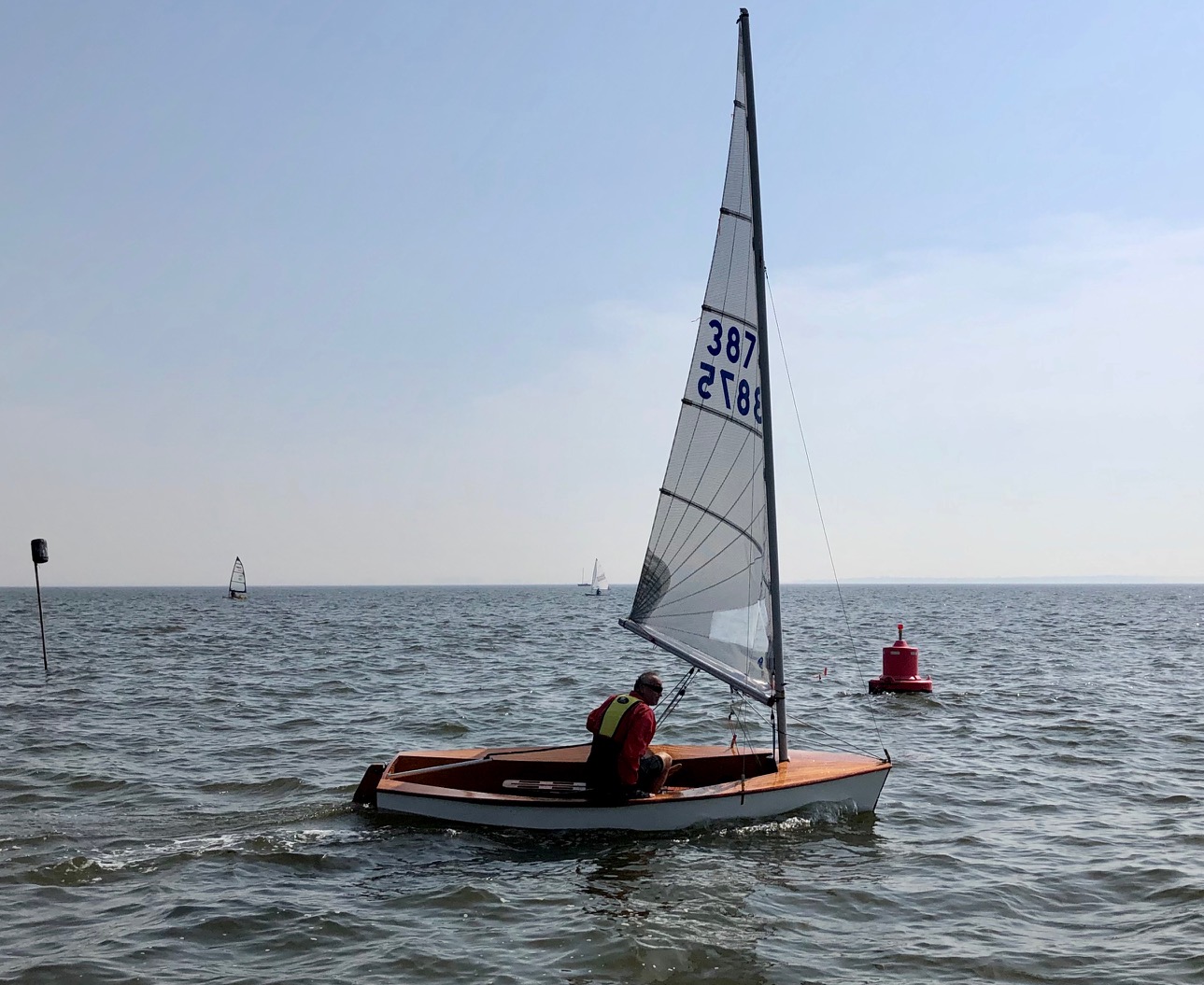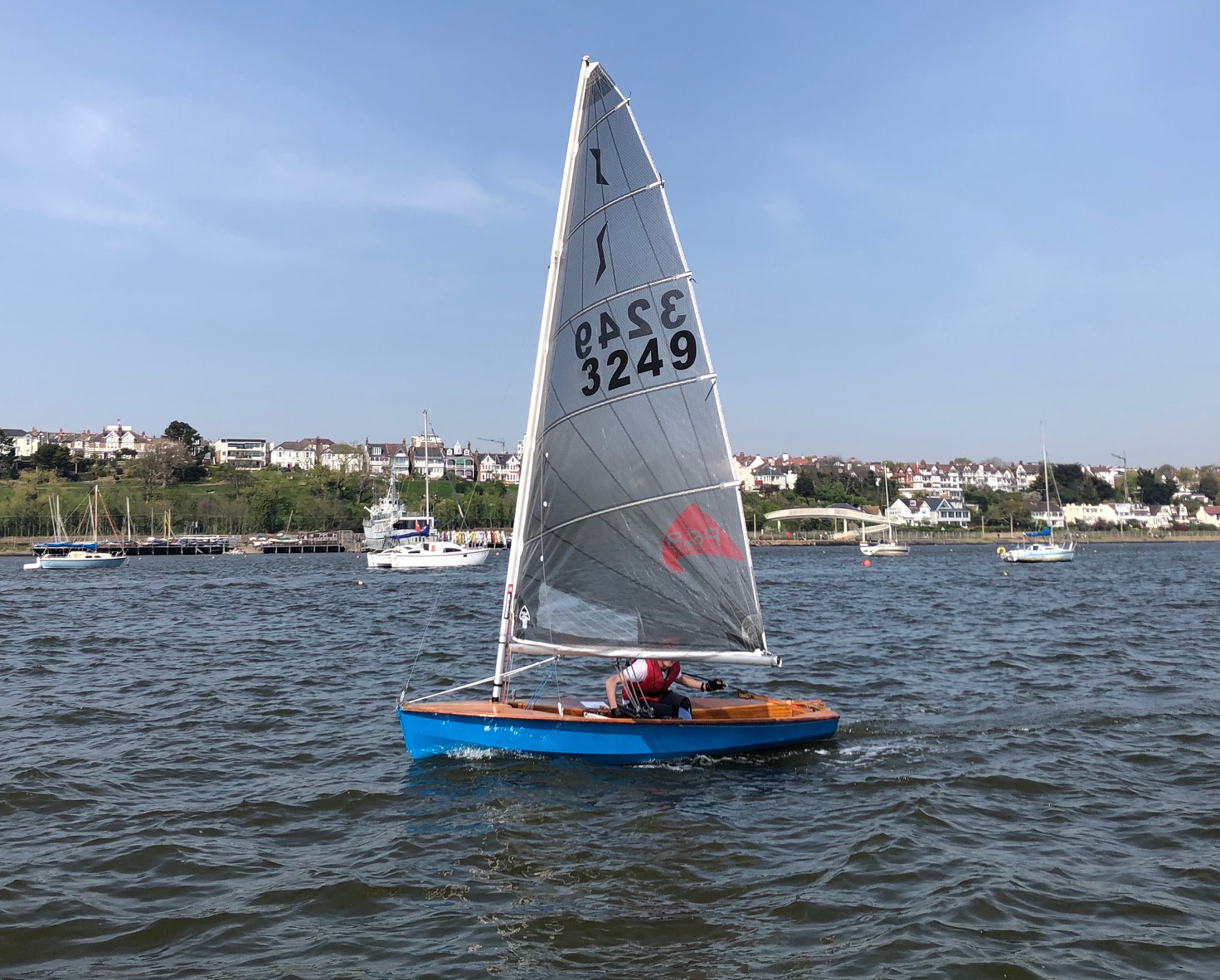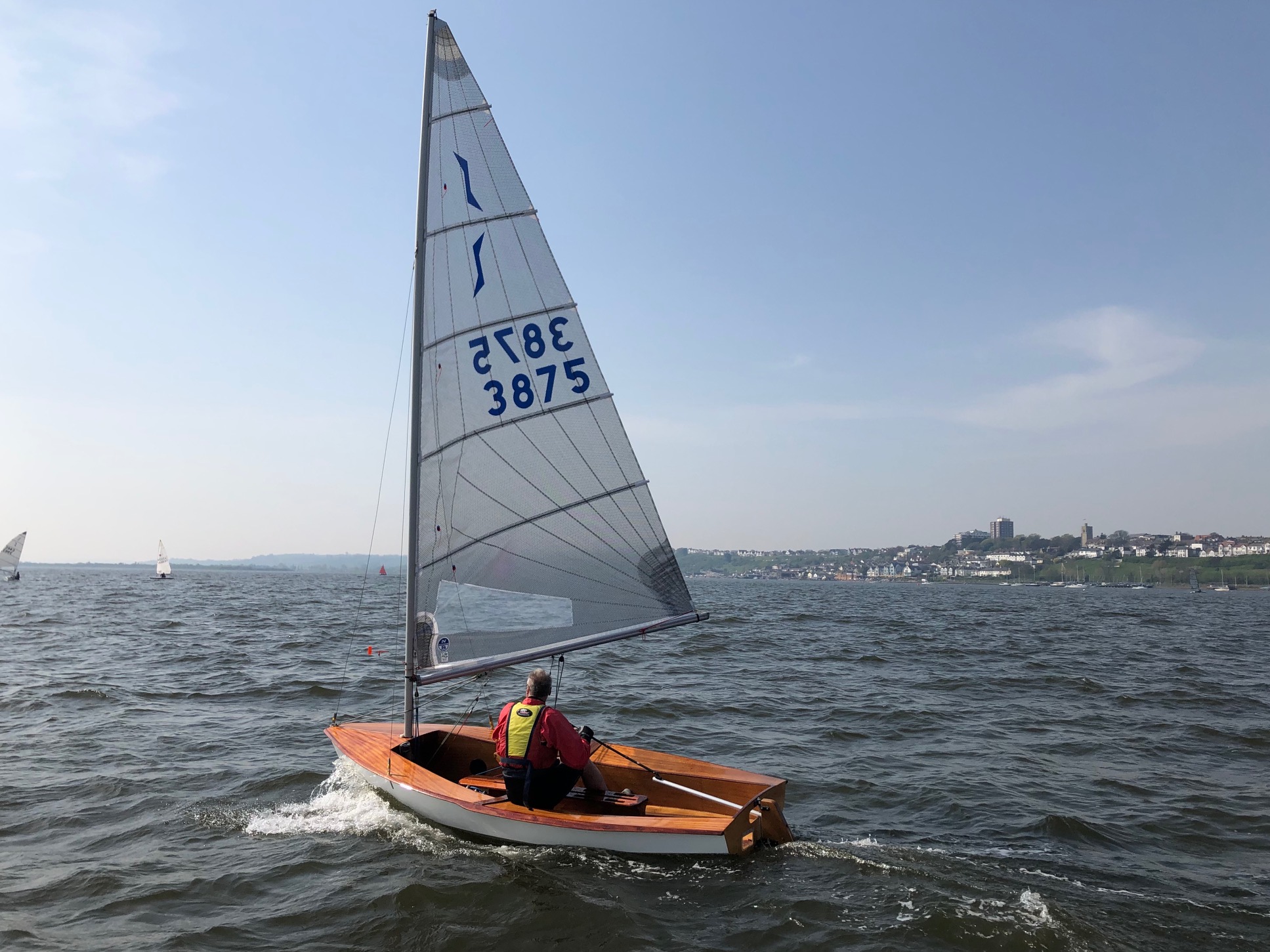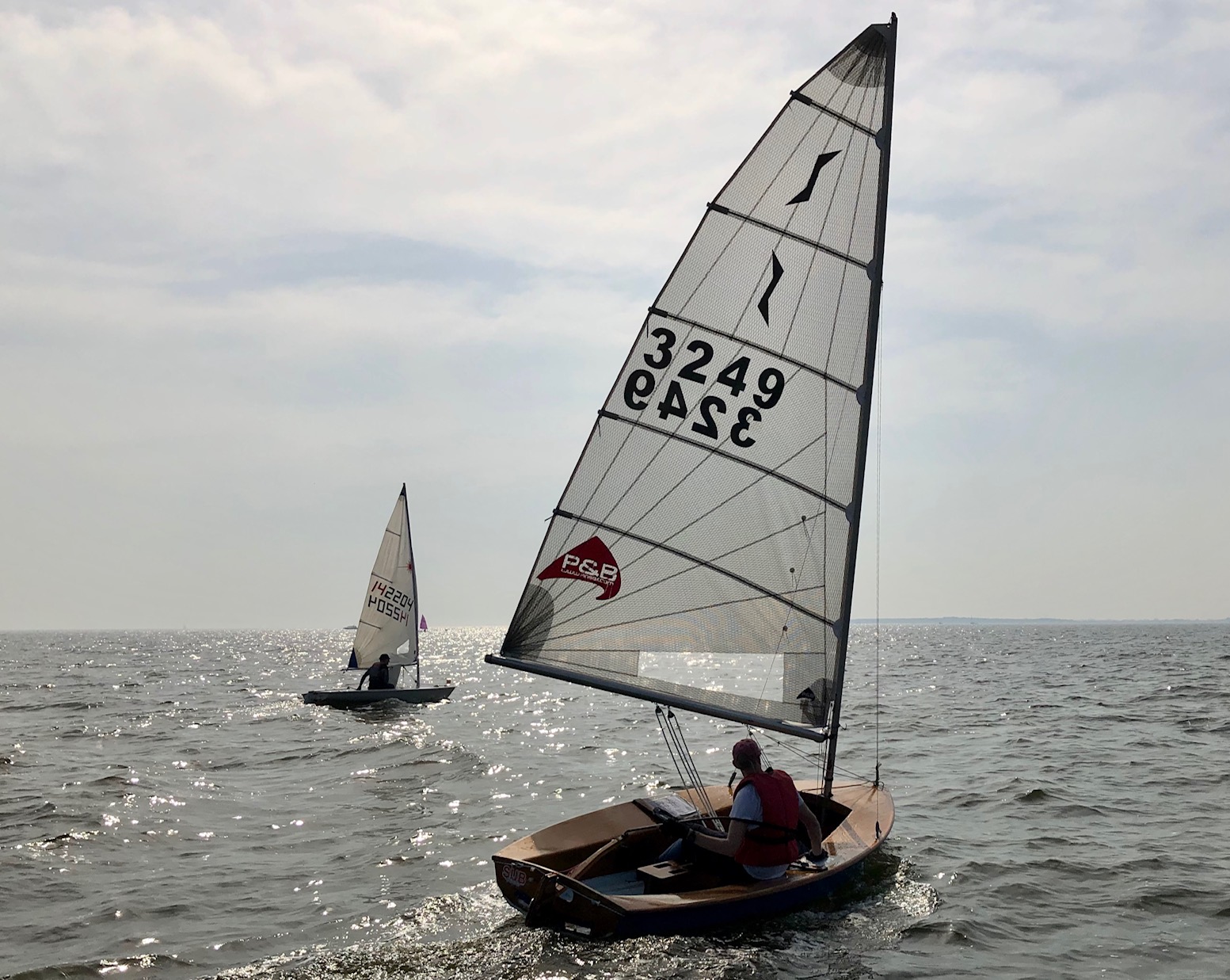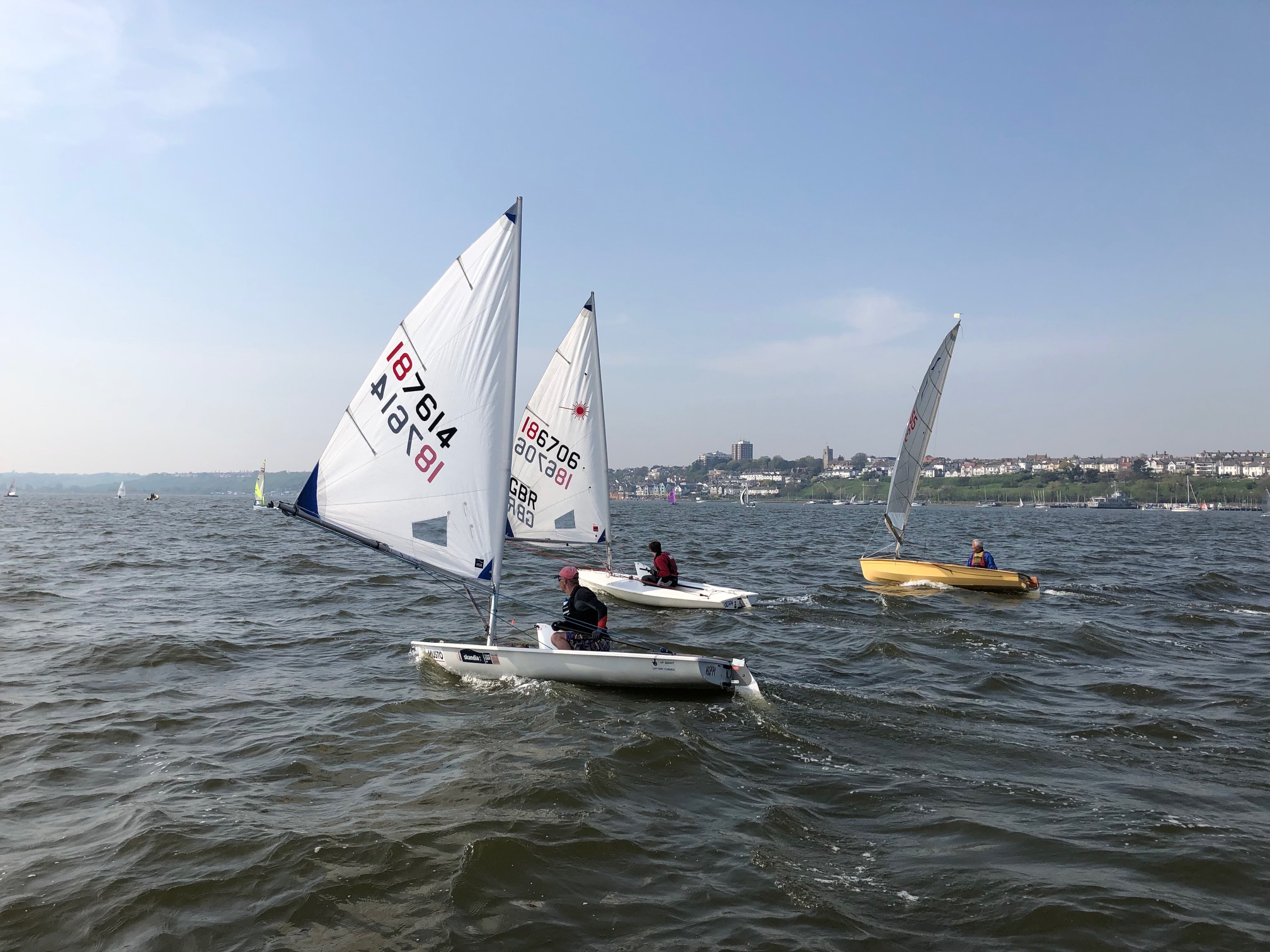 <!–========================================================= ->
A Record Turnout of 56 Boats
The warm Easter weekend weather encouraged the largest turnout at Leigh on Sea for the combined Leigh-on Sea SC and Essex YC Easter Series, 56 boats from 15 different classes, 14 Laser Radials and 15 Solos being the largest. The Leigh boats racing for the Nippy Walker Memorial Bowel and the Essex boats racing for the Easter Tin Mug. The clubs have combined dinghy racing for several years to avoid clashes between fleets sharing the same part of the Thames Estuary.
The Good Friday race around one of the new for 2019 courses saw the Solos take the first four places on handicap with Cass Monk first followed by Jonny Wells. The lone ISO Cath George and RS100 John Charles were first home on the water but both failed to hold on when the corrected times were calculated.
On Saturday the wind decided that it would go on holiday after a 45 min postponement the race officer started the race, a few boats found a zephyr at the offshore end of the line, but most of the fleet struggled to make progress against the tide. Eventually a Force 2 sea breeze developed and allowed most of the boats to start racing. The sole Estuary OD (the rest of the fleet were still ashore being readied for the season) sailed by Brian Wells found the best of the breeze and managed to finish close behind the ISOs of Nick Veitch and Cath George. Overall the Estuary OD was first with the Solos of Jonny Wells and Russell Tredgett second and third.
Sunday saw a better breeze for the start, first home was an ISO sailed by George Chambers, but he failed to hold his handicap as the Estuary OD sailed by Brian Wells was again first after the corrected times were calculated. George was second overall with Rob Tothill in a Solo third.
Easter Monday sailed around another of the new courses was won by Brian Wells in the Estuary OD holding his handicap behind the winners on the water ISOs sailed by George Chambers and Nick Veitch. John Charles in his RS100 had his best race of the weekend to take second overall with Johnny Wells Solo third overall.
After a weekend of great sailing Brian Wells won the EYC Easter Tin Mug, the Nippy Walker Bowl went to Rob Tothill. The next sailing at Leigh / Essex will be the 6 race May Day Bank Holiday regatta hopefully with similar weather and as many or even more boats taking part.
Steve Corbet Sailing Secretary (Leigh on Sea SC)
Overall Results can be found under the Sailing/Race Results page.
Photographs with kind permission by Dave Braun
[ Top ]