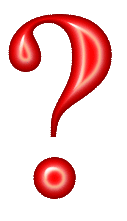 Saturday 27th October - Quizzy RasGhoul and Countess Quizzy McGee present The Halloween Quiz Night!!
Start time: 7:30 p.m. at Leigh Sailing Club
There will be a maximum of 10 tables at a cost of £2 per table, and booking in advance is required. To book a table, put your name on the list by the bar or get your team captain to email This email address is being protected from spambots. You need JavaScript enabled to view it.
Put your brains to the test for the chance to get your hands on the coveted "LSC Quiz Champions" Trophy", along with some horrific prizes and the chance to win some cash with the prize question (£1 to enter). Ghoulies and ghosties welcome, along with mini-beasts, but fancy dress is not compulsory. See you there, if you dare...........
Paul Knight (your resident quizmaster)
[ Top ]