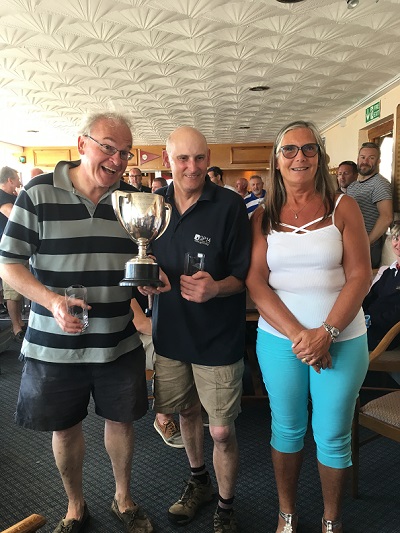 <!–Hamm and Browne GP14 Winners->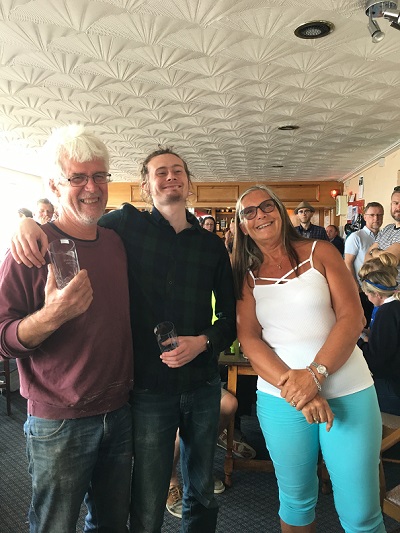 <!–Cooper and Shrimpton-Phoenix GP14 2nd->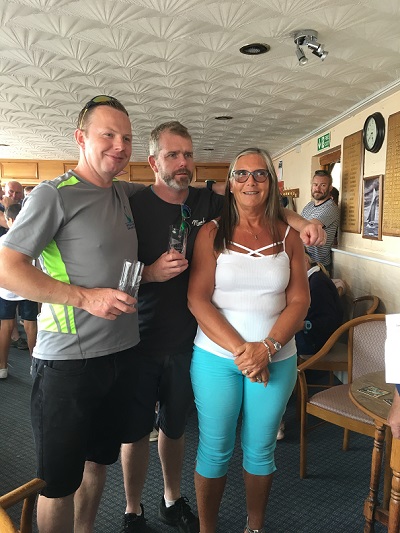 <!–Matyzaszczuk and Lomax GP14 3rd->
The Southern area GP14 Travellers series moved on to Leigh on Sea on Saturday 16th June. As usual on arrival at Leigh the sailing area was a dry area of muddy sand, so after rigging the competitors retired to the clubhouse for a bacon sandwich and a cup of coffee or tea, followed by a short briefing about the racing to follow. By now the tide had begun to cover the mudflats and with a SW breeze already blowing about force 4 a good days racing was expected.
Ten boats rigged and made their way out to the racing area, while the course was being laid the wind strength increased to about the top end of force 5, at least one boat felt this was too much and made a quick reach back to the slipway. The remaining boats set off into the short chop set up by the wind over tide conditions. Richard Hamm with Steve Browne crewing set the pace and never looked like being caught at any time around the course. Stephen Cooper made second place his followed initially by James Ward until he lost third place to M Matyzaszczuk.
Race two was started very quickly after a quick adjustment to the start line, again Richard and Steve hit the front and lead all the way round, followed by M Matyzaszczuk in second and Stephen Cooper third.
With the wind strengthening a little race three started with Richard and Steve again leading the depleted fleet of six boats. At the windward mark several boats were caught out by the change in the tide and three boats tangled with the mark and some capsized sorting themselves out. Keith Street and Hannah Liptrot made sure that they stayed clear to move into second place with Steve Corbet and Martin Fisher in third.
After racing all enjoyed a spread of tea and cakes with a BBQ to make sure everyone was fed before the journey home.
Report by Stephen Corbet
Photographs by Liz Noblet