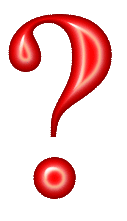 This will be a special event and we are looking for our male club members to dust off their most spectacular summer shirts (the more hideous the better). There may even be a prize for the "best" worst shirt. I have also been asked if female members are allowed to wear a similarly spectacular attire? Of course, the more the merrier.
Register on the night from 8 to 8:45 p.m., with a prompt start time of 9 p.m.
Teams to consist of a maximum of 6 adults (children under 16 are more than welcome to come along, and you can have as many of these on your team as you like - as long as you know them!).
There will be an entry price of £2 per team, to pay for prizes. Feel free to bring some nibbles along and guests are also welcome (please remember to sign them in). Make sure you bring some pound coins along for the special Prize Question.
Paul Knight (your entertaining Entertainment Officer)