Friday Is New Members Night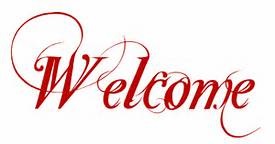 The last Friday of the month is now established as the New Members Night and is dedicated to our recent enlistees to provide an opportunity to meet established members who frequent the LSC on a regular basis. This will be a special night where the committee can meet new members and welcome them to the club. Any questions/queries can be addressed and introductions to key people in the club can be made.Be there from 8pm! Message from your Assistant Secretary Liz Noblet.
LSC Cruiser Supper & Grand Swindle Menu.

Starters:
Brussels pate, melba toast and green salad.
Vegetarian option:
Honeydew melon boat and green salad .
*****************************
Main:
Steak and ale pie.
Creamed potatoes, peas and carrots served with onion gravy.
Vegetarian option:
Vintage cheddar and onion quiche, creamed potatoes peas and carrots served with onion gravy.
*****************************
Dessert:
Bramley apple crumble served with vanilla ice cream
*****************************


Your chance to win some "fantastic" prizes on this annual cruiser supper extravaganza.
You need only bring yourselves, £10 per person and several top quality prizes to contribute to the legendary 'GRAND SWINDLE' raffle. You may also need to buy some raffle tickets on the night too please.

We will be starting at 7.15 for 7.45pm. The list will be going up on the notice board soon and is limited to 60 persons.

For further details contact:
Ted Lewis Cox, Mike McLaughlin, Or myself Ian Burtonshaw (Cruiser captain)
Special MothersDay Menu.

Spicy Parsnip Soup
Roll and Butter
*****************************
Roast Beef Yorkshire Pudding
and seasonal veg
*****************************
Fruit flan and cream
*****************************


Sit down 1p.m.

Limited to 50 seats.

Please put a name per space on the list in the clubhouse.

Only £10.00 per person.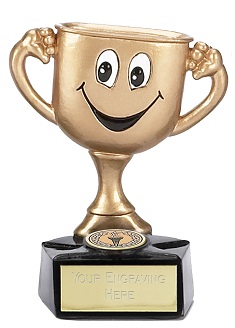 Be scared, be very scared!
7:30 For 8:00.
£7.50 Adults, £3.50 Children under 16.
Enquiries - contact Tim Wright on 07946 474307.
Attend if you dare.
Members are reminded to ensure that doors close behind them at all times. The main front door, two white doors at either end of the platform and the changing room doors should be retained by their latch (not deadlocked) at all times. If you are the last person to leave it is your responsibility to make sure all the doors (including the balcony door), birdcage gates and the prom gate is locked.
The Club does not assume responsibility for any lost or stolen personal property so please keep all personal property under observation or secured in a locked locker. If you do become the victim of a theft, immediately report it to a member of the committee.
Thieves are targeting credit cards, cash, phones, cameras, and other electronic equipment in particular. Please pass the word around and make it your business to keep the club safe and secure.
Island Yacht Club CCS Dinner Menu.

Cheese, Tomato & Basil Pesto Bruschett
*****************************
Steak & Guinness Pie


Creamed Potatoes & Seasonal Vegetables

*****************************
Trio of Mini Desserts
*****************************
Selection of Cheeses
*****************************
Coffee and Mints

Vegetarian Option: Broccoli & Stilton Pie


If you have not already booked your place this is a reminder that the Annual CCS Dinner is at Island Yacht Club on 11th. March.

Please come and support this local combined cruiser event and join in with your fellow members and friends who enjoy the CCS series of cruiser races, guests of members are always welcome.

All this for just £17 per head!

We will be starting at 7.15 for 7.45pm. List will be going up on the notice board.

Ian Burtonshaw

Cruiser captain
Takes place on Friday 21st & Saturday 22nd April.
The plan is to launch the first 5 early on Friday & put the rest on trailers for launch on Saturday.
Reminder : You will need to contact Colin Sedgwick for date and time of your lift. 01702 713151
David Giles. Tel. 01702 520638
For those that are interested, the 2017 version of the racing rules can be found on the World Sailing website. The RYA have published a summary in a guidance document which is attached, see page 18.