Coming Soon:
On Friday 29-06-2018
Friday Is New Members Night
On Friday 29-06-2018
Cruiser: BYC Nore Race Prizegiving
Starts 8pm
Start Line: n/a

On Saturday 30-06-2018
Dinghy: Summer 2 & 3 - EOD Champs

HW: 14:48 HT: 5.60 Start Line: LC
Med & Slow: 13:35 Fast: 13:40 EOD: TBC (EYC)
On Saturday 30-06-2018
Club Tropicana LSC Summer Party Saturday 30th June 2018
On Sunday 01-07-2018
Dinghy: Summer 4 (EYC Commodores Cruise)

HW: 15:22 HT: 5.50 Start Line: EYC
Med & Slow: 14:00

Note that the bar is normally open
Friday 8-11 & Sunday 12-4
unless otherwise stated.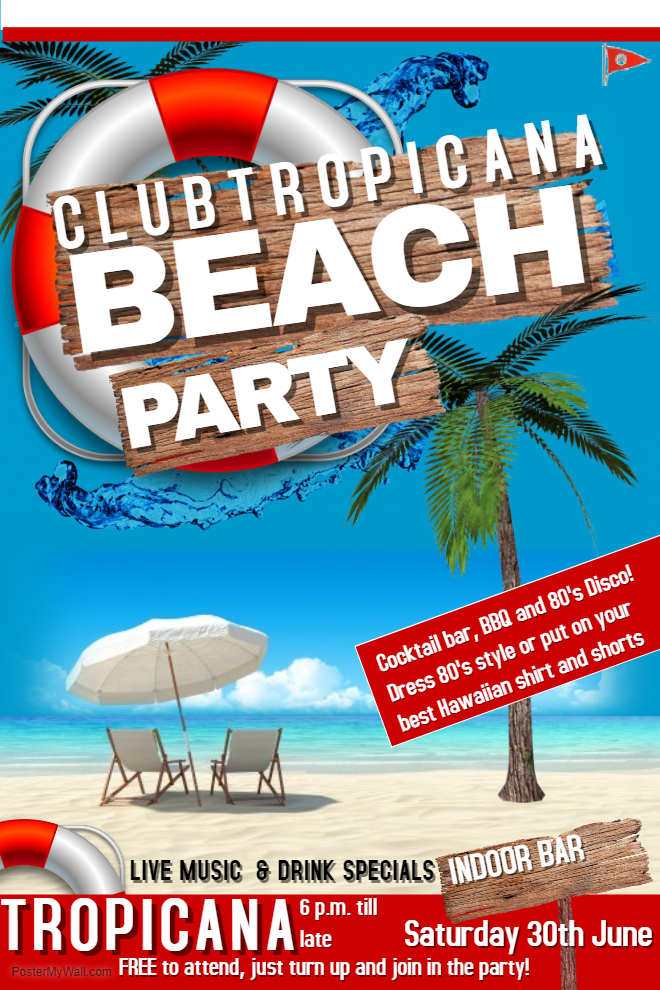 Saturday 30th June – "Club Tropicana" Summer Party!!!!! Start time 6 p.m. FREE to attend, just turn up and join in the party! Children, family and friends are all welcome!
Dress 80's style or put on your best Hawaiian shirt and shorts. The evening will feature:
"SuperTed's Cocktail Bar" – The cocktail bar will be open from 6 p.m. till 7:30 p.m. Pimms, Pina Colada, LSC Special @ £2.50 each & St. Clements (non-alcoholic) @ £1. There will also be some "happy minutes" with drinks at reduced prices! All served by our elegantly dressed cocktail master.
"Mcenroe's BBQ" – The barbeque will be open from 6:15 p.m. till 7:15 p.m. Mom's homemade pulled pork (gluten free), 100% beefburgers (gluten free), jumbo hotdogs and vegetarian options. Food will be sold at £2.50 per bbq item, and includes Jimmy Connor's Corn-on-the-cob, Bjorn Borg Coleslaw and a Navratilova Salad.
Quizzy McGee's Classic 80's Disco and a FREE late night buffet!
Sorry, could you also say that children, family and friends are all welcome.
Please note, all food items and cocktails will be limited in quantity, so make sure you arrive early, cos' when it's gone, it's gone!
Paul Knight (your entertaining Entertainment Officer)
[ Top ]
To make this day a success we need to ask club members to help out if you can, it does not need to be all day, a couple of hours before or after racing is all that is needed for most of the tasks.
The attached pdf shows the jobs that need to be done!!
In particular I am reaching out to those of you who do not sail either an Enterprise or a GP14.
PLEASE LET ME KNOW WHAT YOU CAN DO TO HELP AS SOON AS POSSIBLE
Steve Corbet (Sailing Secretary)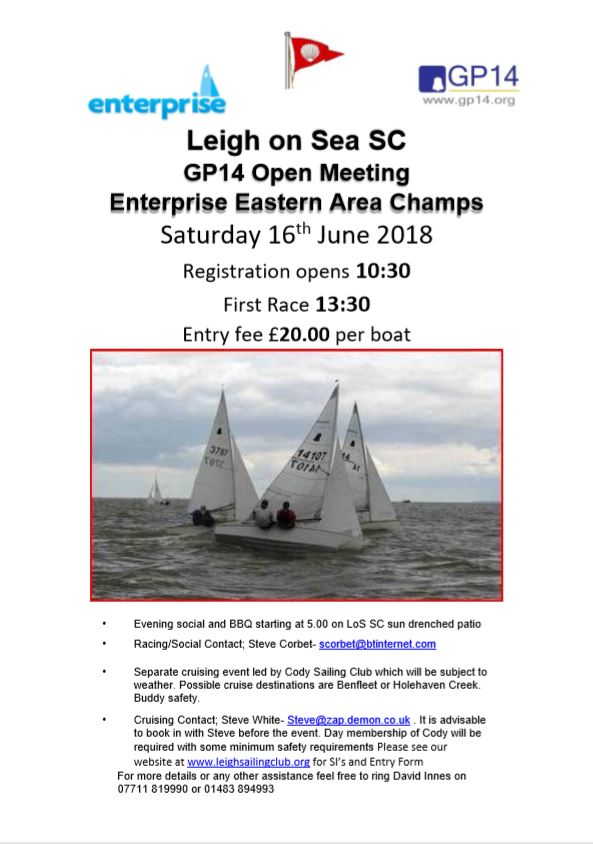 [ Top ]
Could as many members as possible please collect their new club handbooks from the upstairs saloon
Thank you.
Message from your ever cost conscious Hon Secretary Tony Handfield.
[ Top ]
Saturday April 14th from 6 p.m. Dave Braun Charity Quiz Night featuring gourmet burgers, games, prizes.......and a quiz!
All proceed to go to Pulmonary Hypertension Association and LSC Cadets. Entry to the quiz is £10 per person.
Spaces are very limited.
To book a table, please send an email to Paul at This email address is being protected from spambots. You need JavaScript enabled to view it. or put your name and number of people in your team, on the list by the bar!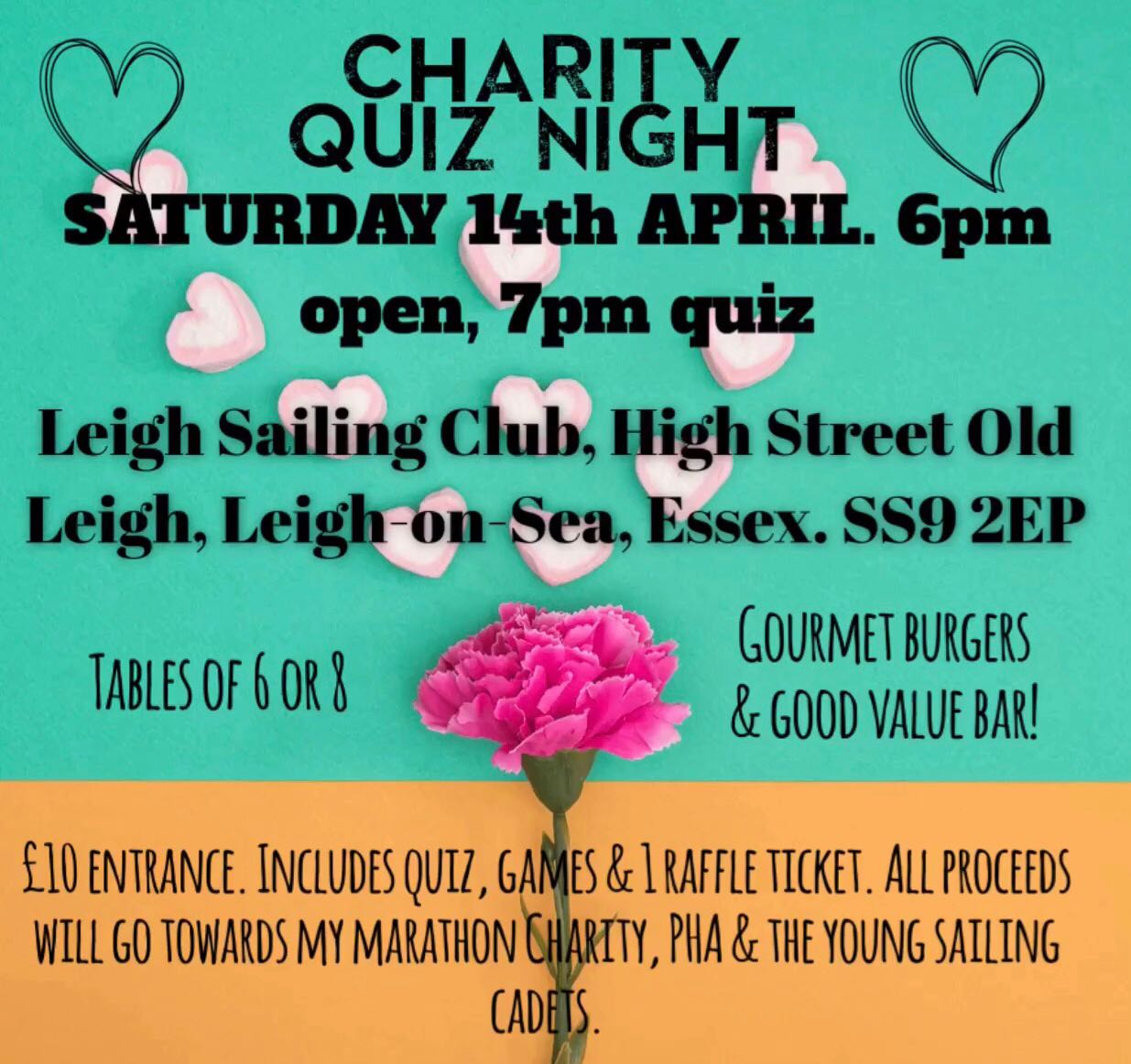 [ Top ]
Friday 27th April. Video footage of historical sailing, approx. 30 min. The showing will start at 8:30 p.m. Just turn up.
<!––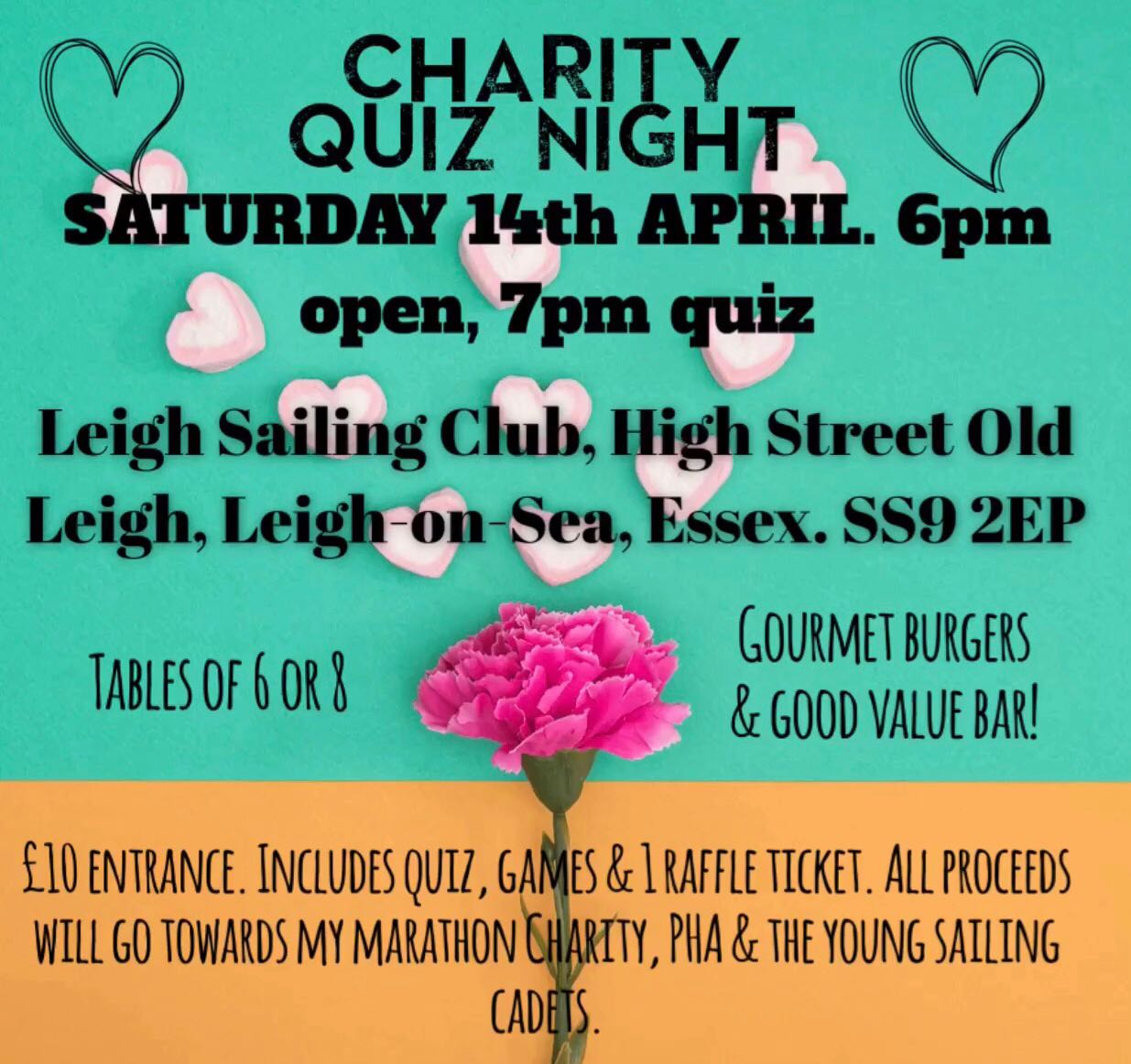 ––>
[ Top ]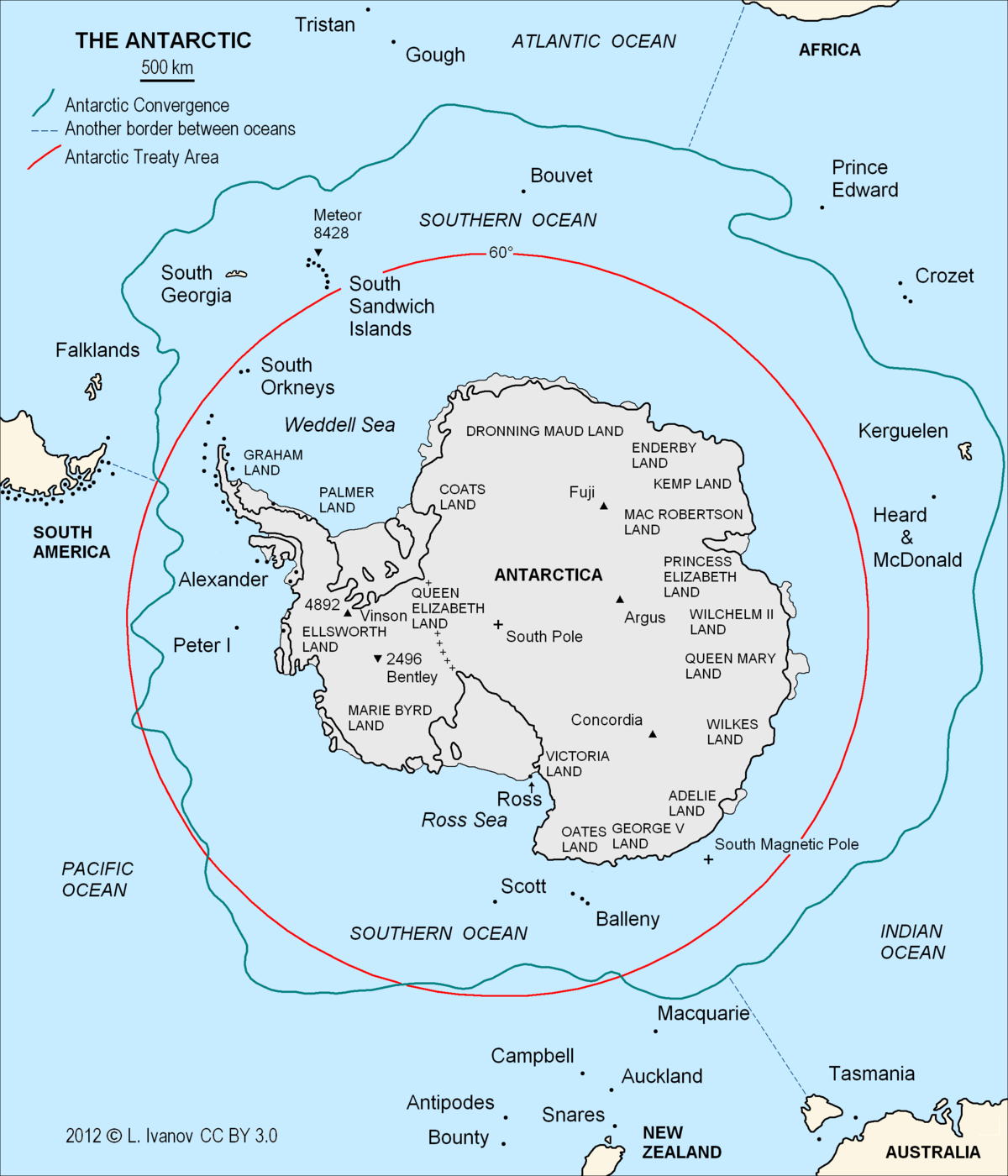 Starts at 8:30pm. Bar open from 8 – 11 p.m.
Lloyd will be giving a presentation about his adventure on the high seas, on board the tall ship the Bark "Europa" and it's voyage to the Antarctic.
The video and slideshow will last about 30 minutes and should be fascinating stuff. IT'S FREE to come along, just turn up and enjoy!
[ Top ]