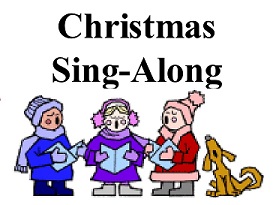 Christmas sing-a-long in the lower saloon around the fire with live piano accompaniment.
Enjoy Mulled and Minced Pies to get your Christmas started – all welcome and free entry.
Please arrive at 19:00 and get yourself settled for a 19:30 start to an entertainment phenomenon that's simply irresistible fun.
Thursday 22nd December 8 - 11pm. Darts night at the LSC.
Friday 23rd December 8 - 11pm.
Saturday 24th December Christmas Eve 8 - 11pm.
Sunday 25th December Christmas Day 12 - 2pm. Get away from the kids, wife, husband, partner for a few hours! Loyal Toast at 1pm.
Monday 26th December Boxing Day 11 - 3pm. Note unusual hours!
Tuesday 27th December Bank Holiday - TBA.
Wednesday 28th December - Closed.
Thursday 29th December 8 - 11pm. Darts night at the LSC.
Friday 30th December 8 - 11pm.
Saturday 31st December 8pm - 1am. New Years Eve Party in the clubhouse, upper saloon. See the new year in to some great music and start the year with a bang! At present there is only one member of staff on duty. It would be appreciated if any members who are going could volunteer to do a short session behind the bar, this will be organised on a rota basis. Please put your name on the list in the clubhouse.
Sunday 1st January New Years Day 12 - 4pm.
Monday 2nd January Bank Holiday - TBA.
29th /1st May Bank Holiday
Hoo Yacht Club.

If you have any questions or wish to suggest other places we might visit then please contact me via the LSC website or leave a comment on Facebook.

We will hold our Cruiser AGM a week after the main AGM at 7:30 on Friday 3rd February 2017.

I will post the tide times etc.... once everyone has had a chance to look at the dates.

Thanks.

Ian Burtonshaw (Cruiser Captain)

6th/7th May
CCS Harty Ferry race.
20th /21st May
Chatham marina.
27th /29th May Bank Holiday
Ramsgate.
3rd /4th June
CCS Upnor race.
17th /18th June
CCS Blackwater race.
24th /25th June
Cheese and wine cruise plus Queenborough barge BBQ.
Ladies race on the Sunday.coming back.
1st July
Nore race.
2nd July
Ray day.
8th /9th July
Stangate chilli organised by Dave Smith.
15th July
Commodores race plus BBQ at LSC.
16th July
Inter-Club Race.
22nd July
Botacs race.
29th /30th July
Conyer.
5th /6th August
Brightlingsea cruise.
5th /20th August
East coast cruise to the alde
26th /28th August
Bank Holiday South Dock.
2nd /3rd September
Faversham beer festival.
9th /10th September
Leigh regatta.
16th /17th September
CCS race Queenborough.
23rd September
Peter Cotgrove race.
14th /15th October
Chatham marina.
For those that are interested, the 2017 version of the racing rules can be found on the World Sailing website. The RYA have published a summary in a guidance document which is attached, see page 18.
Sunday 18th December. LSC presents the 2016 Brass Monkey Race
Start time 14:00 from the club start line.

Race will last about 75 mins results on an average lap basis.

Open to all dinghy and catamaran classes

Entry fee £10 per boat

Contact Steve Corbet for further details on Scorbet @btinternet.com

Sailing instructions as below.
.
Saturday 19th November. LSC presents the 2016 Annual Masquerade Dinner Dance
Saturday 19th November. LSC presents the 2016 Annual Masquerade Dinner Dance

18:30 for 19:00. £28pp. Fine Dining and good company followed by dancing to Live Music.

Everyone is welcome, open to all but beware that this Event of the Year is filling up fast - so book now to avoid disappointment.

Tables arranged on request or organise your own table with your own guests, more the merrier.

Contact: the commodore for further details.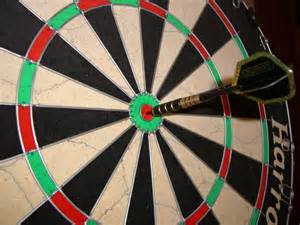 Don't forget that Darts Nights start again on Thursday 27th October 2016.
Much discussion is had by all (mainly talk about sailing and the weather!) and occasionally we actually play darts - you may have noticed the holes in the wall above, below and either side of the dart board.
These evenings will continue through to the start of the new season so if you feel like a midweek break from the kids, work or other half, then come on down to the club (8-11pm).
All welcome and a far from serious competition.